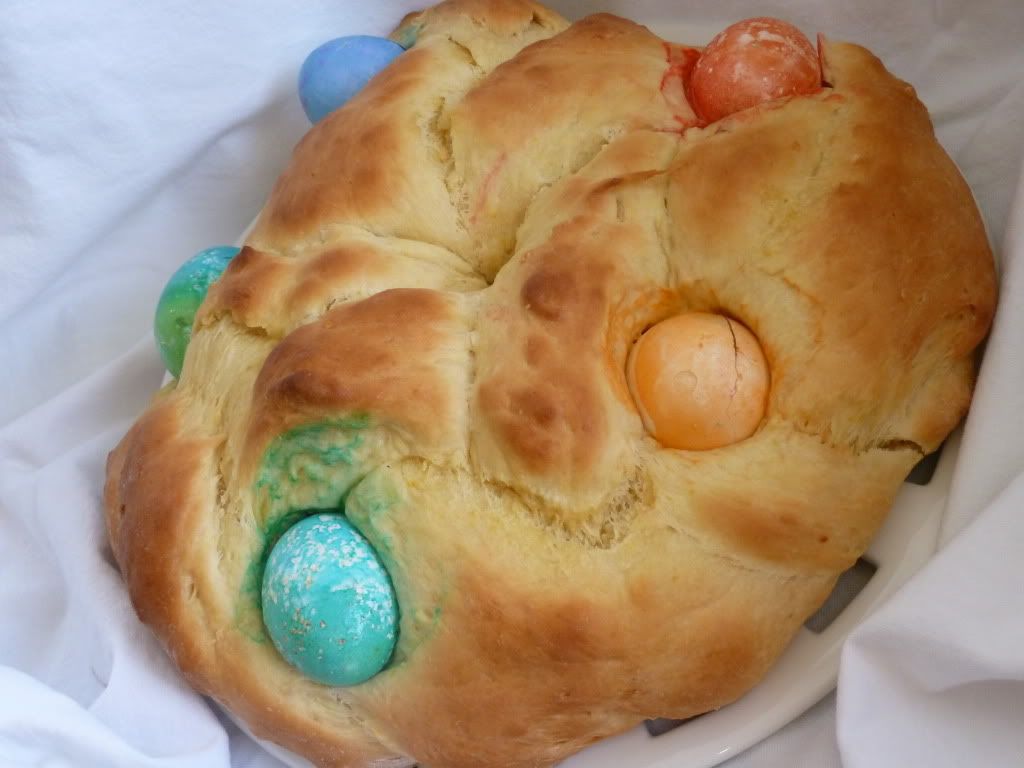 This has become a tradition in our family. It's beautiful and delicious!
Easter Egg Bread
6 - 6 1/2 cups flour
1/2 cup sugar
2 Tablespoons yeast
1 teaspoon salt
1 1/4 cups milk
6 Tablespoons butter, softened
3 eggs, beaten
1/4 cup juice from an orange
2 Tablespoons grated orange peel
3 - 6 hard boiled eggs
vegetable oil
Warm up the milk in the microwave until it is HOT, but not boiling. Mine takes about 1 1/2 minutes. Pour into mixing bowl with butter, salt and sugar and let it cool down a little. When it's luke warm, add yeast. Let soften in there about 5 minutes. Add eggs, orange peel and orange juice. With mixer on, add flour one cup at a time until you have a soft dough. Stop adding flour when the dough pulls away from the sides of the bowl. It will still be a bit sticky. Here's a shot of what my hands look like when I take it out
See? Sticky.
Mix in your mixer for about 5 minutes.
Place in a greased bowl, turning once to grease the top.
Cover and let rise until it doubles, about 1 hour.
In the meantime, get out all those fun eggs you dyed with your kiddos. Rub them lightly with oil.
Punch dough down. Place on a lightly floured surface. Divide into 3 sections. Shape each portion into a 24 inch rope. Place those ropes on a greased cookie sheet and braid together. Bring ends together to form a ring. Pinch ends to seal. Gently separate the braids in a couple of places and tuck in an easter egg. Cover with a towel and let rise for about 20 minutes.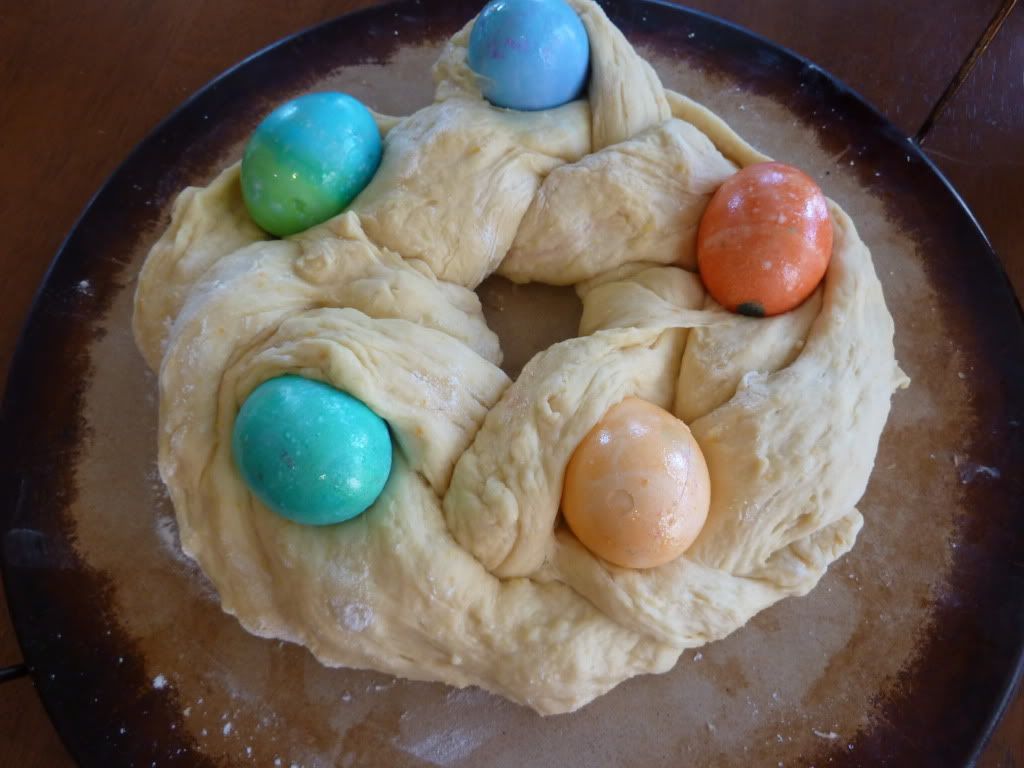 Bake at 350 for 30 minutes. Rub a little butter on the top while it is hot to make it a little shiny. Yum!