Materials needed:
Cookie Cutters
Photos
scrapbook paper
elmers glue
glue stick
scissors
pencil
ribbon
beads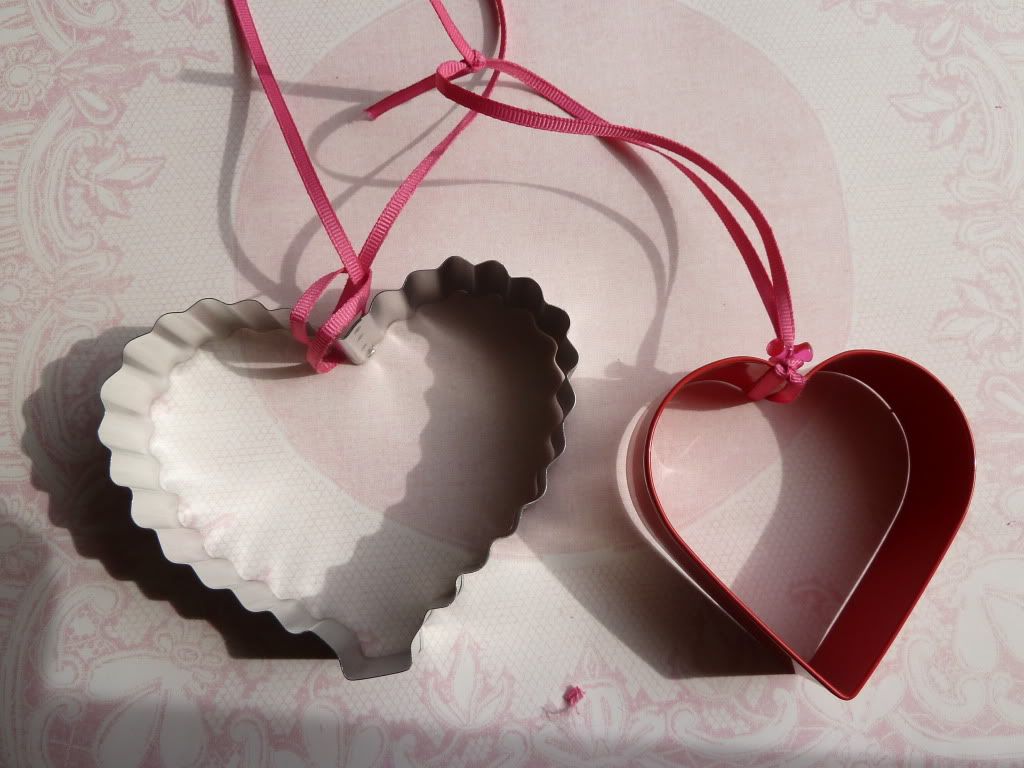 I tried to make this easy to see....
Knot the ribbon around the top of the cookie cutter. Thread the ribbon through the bead, to keep the knot in place. If you have a bead with a smaller hole, you may have to use a needle to get the ribbon through. This was the hardest part of the project, and the part I had to do, instead of the kids. bleh.
Knot the top of the ribbon together.
Let them dry and you are all done!
Katie at Sweet Rose
!
Linked today at Lil Luna, Sassy Sites, Sugar Bee, Chef in Training, Mommy by day crafter by night, Not just a housewife, Funky polka dot giraffe, Hope Studios, Shwin and Shwin, DIY by design, Ginger Snap, Blue Cricket Decor Chick It's overflowing Somewhat Simple, Lolly Jane