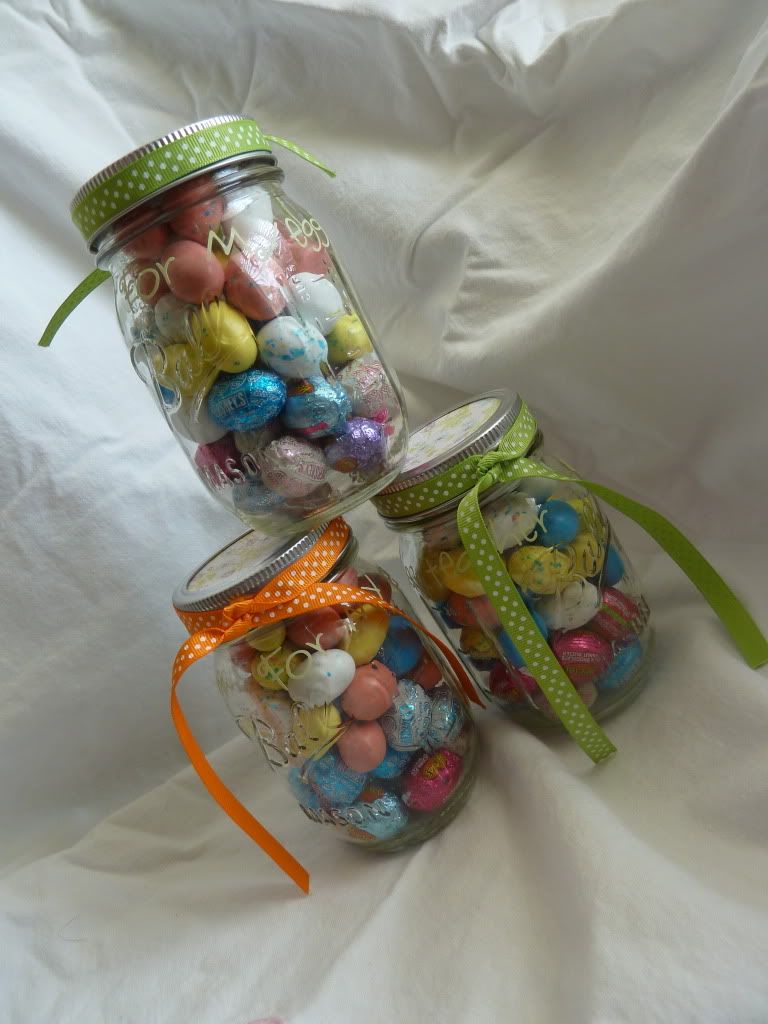 I whipped up some cute candy jars for my kids teachers. Literally this morning after I sent them off. These are so fast and easy.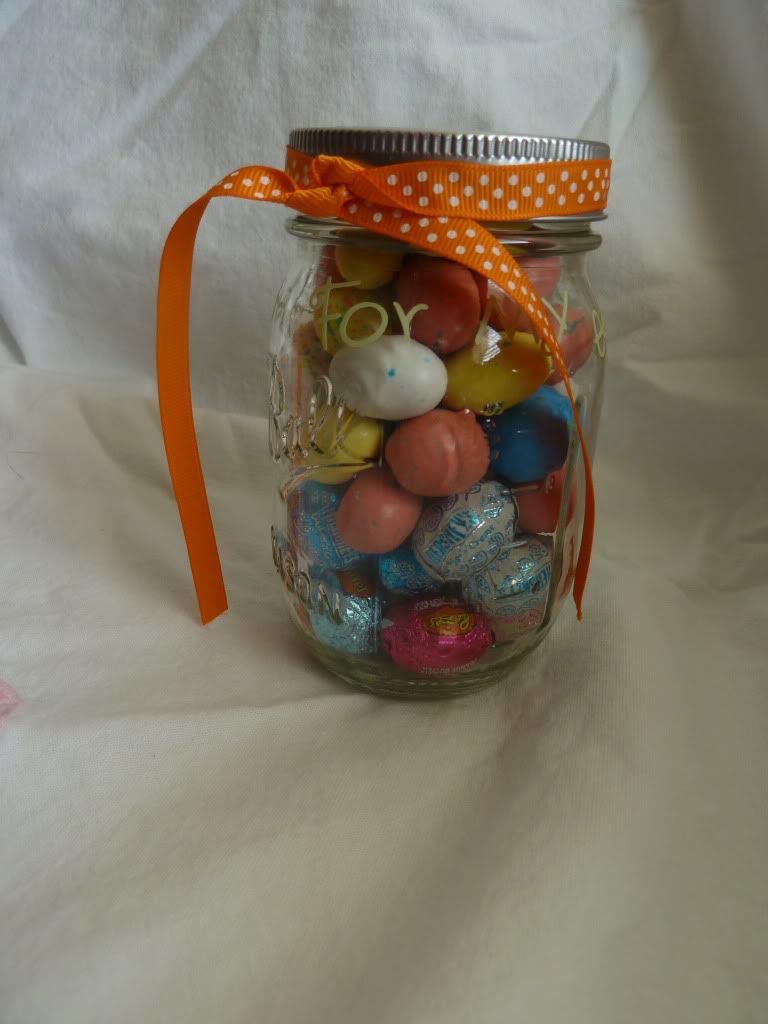 All I did was fill a mason jar with candy, and add some vinyl. These said, "for my Egg-cellent teacher." I originally got the idea from
here
. I wrapped some ribbon around the top and added a bit of scrapbook paper cut into a circle on the top.
Our teachers do so much. I feel so grateful for them! I cannot imagine teaching over-filled classrooms every day and coming home to family. I would go crazy! So I try to give them a little something when I can.
Thanks teachers for all you do. You are Egg-cellent!
linked today at: Bear rabbut bear, somewhat simple, 36th Ave, 320 Sycamore, a Little Tipsy, Someday Crafts, Lil Luna