If you have a 9 year old boy, like I do, you have no doubt heard these words, "I can't clean them up. They are so special. I worked so hard on them and they will break." And that is supposed to make the messy room with Legos all over the floor OK.
Ryan and I decided to build a display shelf for all of these treasures.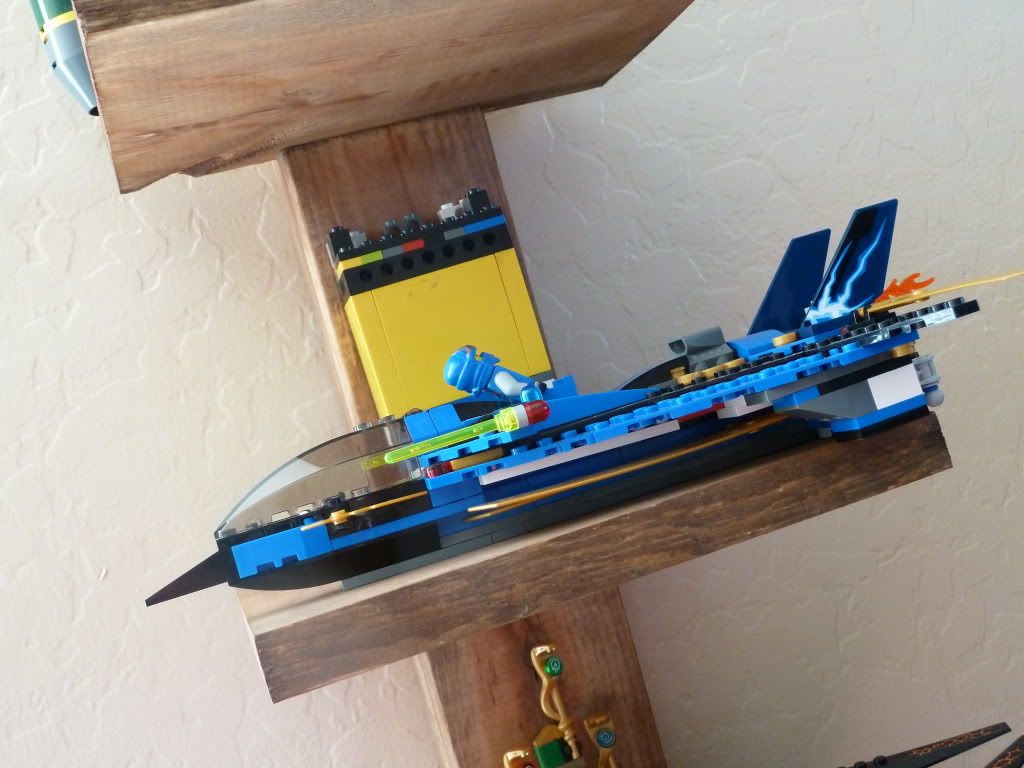 We found the plans over at Ana White and it was so easy to make! You can click here for her instructions.
Cut list:
1 – 1×4 @ 36 3/4″
2 – 1×4 @ 3 1/2″
4 – 1×4 @ 6 1/2″
5 – 1×8 @ 8 1/2″
First step, glue and clamp one of the 3 1/2" pieces to the edge. Drill holes right next to it.
Put the 8 1/2" piece right up tight to the small piece.
Hint: Use wood glue on all surfaces that wood touches wood. Three (3) sides of this piece will have glue on them. If you don't, it will wiggle!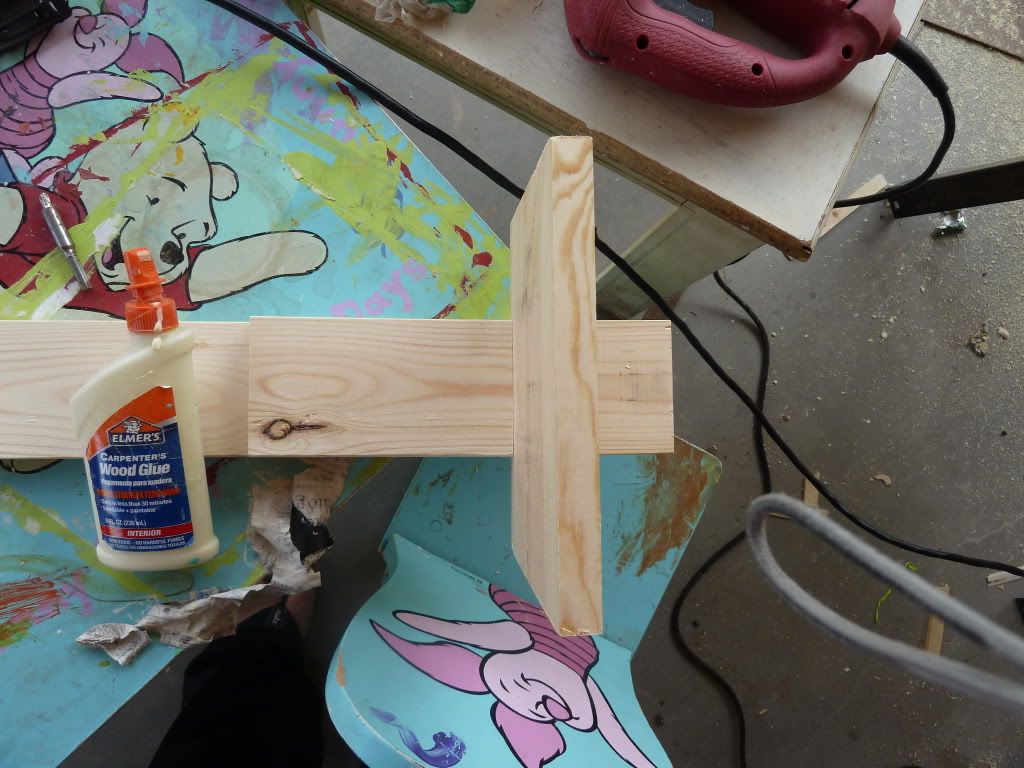 Glue and clamp a 6 1/2" piece right up tight. Drill wood screws in the back through pre-drilled holes to secure. Ummm just so you know, Ryan does NOT pre-drill his holes. I do. You can choose.
Continue alternating 8 1/2" with 6 1/2" pieces, gluing and screwing. End with a 3 1/2" piece.
This is what it will look like: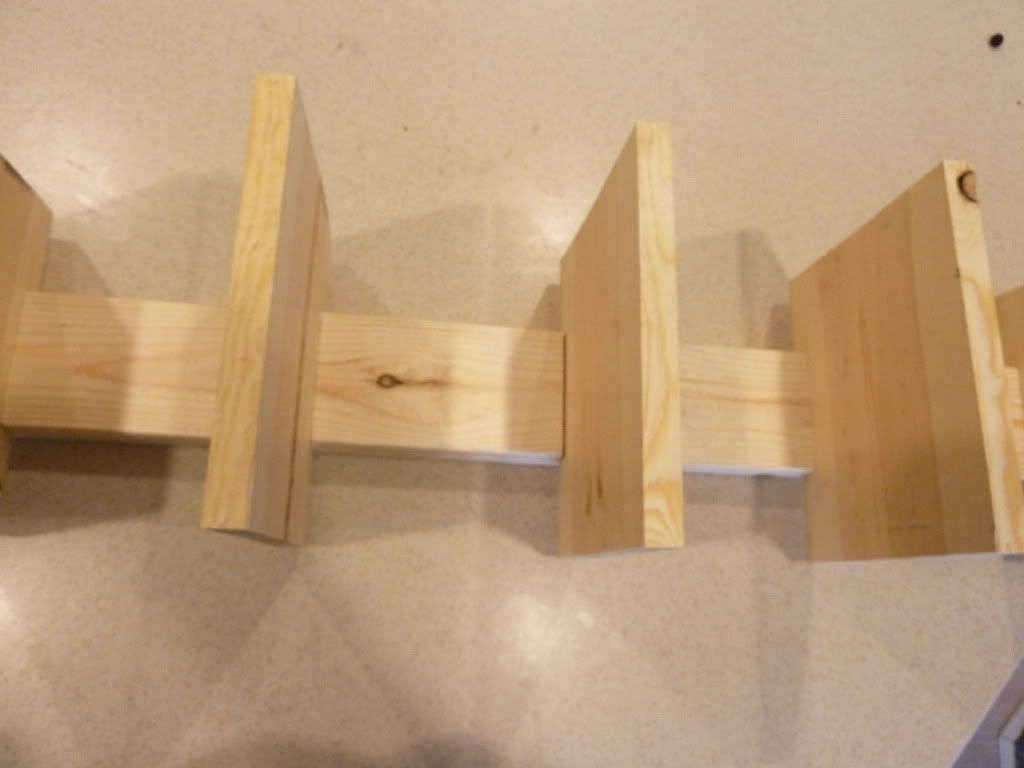 Brandon loved his "show-off shelf" and we love the clean floor!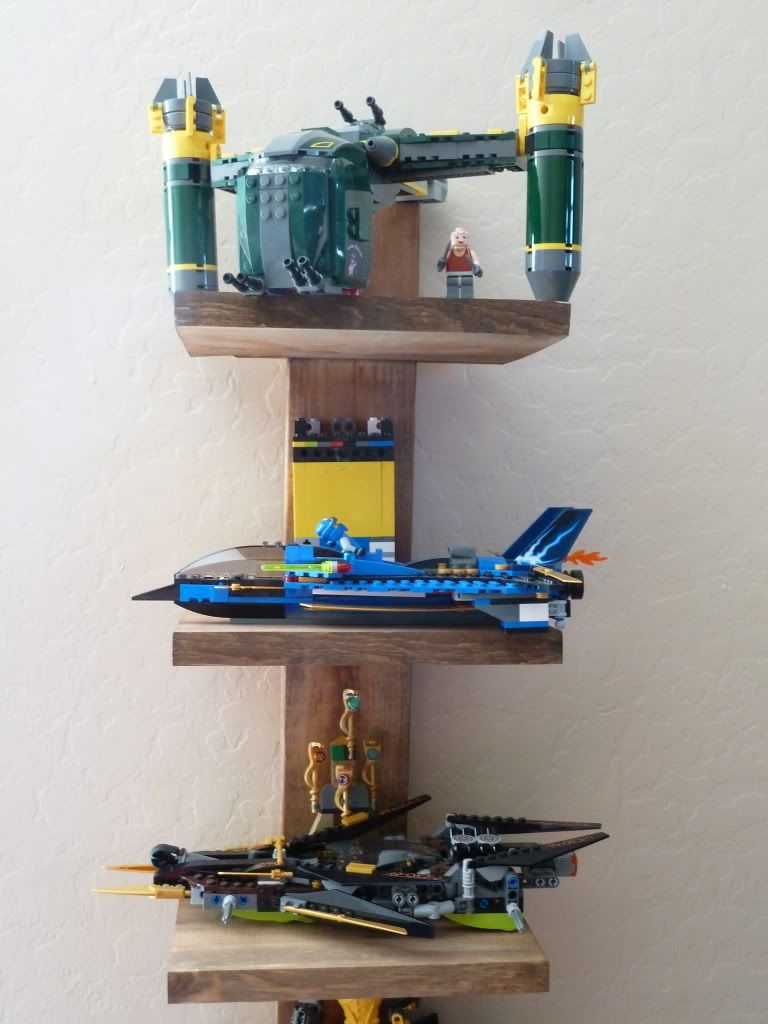 p.s. To hang it, we drilled a long wood screw directly into the wall studs. :)
Linked up today at: Sassy Sites, Vintage Wannabee, Home Stories A to Z, At Home with K, Hope Studios, Sugar Bee Crafts, Not Just a Housewife, Funky Polka Dot Giraffe, Mommy by day, Somewhat Simple, Lil Luna, Someday Crafts