Last night I was dropping off some music at a friends house, and she showed me these cute bracelets she made for her Trek kids. I was giddy. She gave me supplies to make my own and I am excited to show you!
For more information on why we are going to Trek, click
here
. You can also see tutorials on
bonnets
,
pioneer shirts
,
padded buckets
, and
personalized chap stick
.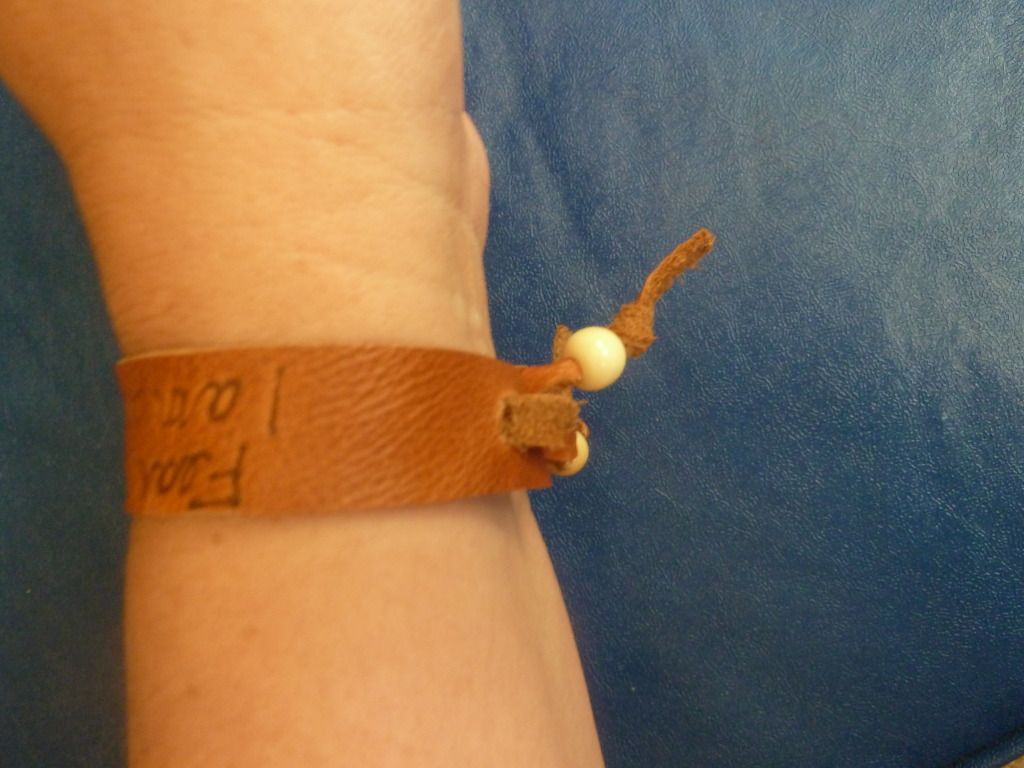 I guess the reason I was so excited to make these is because not only are they rustic and fun, but they have a spiritual thought on them. My friend Britt chose a scripture reference to put on hers. But I have had this verse of "How Firm a Foundation" in my mind for weeks as I have thought about the trek. Fear not, I am with thee. I plan on using it as a teaching moment tonight (our FIRST NIGHT!!!) I really want these kids to remember that God is with us in our trials! This will be hard, but with his help, all is possible.
To make, we used some leather scraps. The thicker one is 6 inches by 3/4 inch. The thin piece is 10 inches long, and really thin. We also used a couple of wooden beads.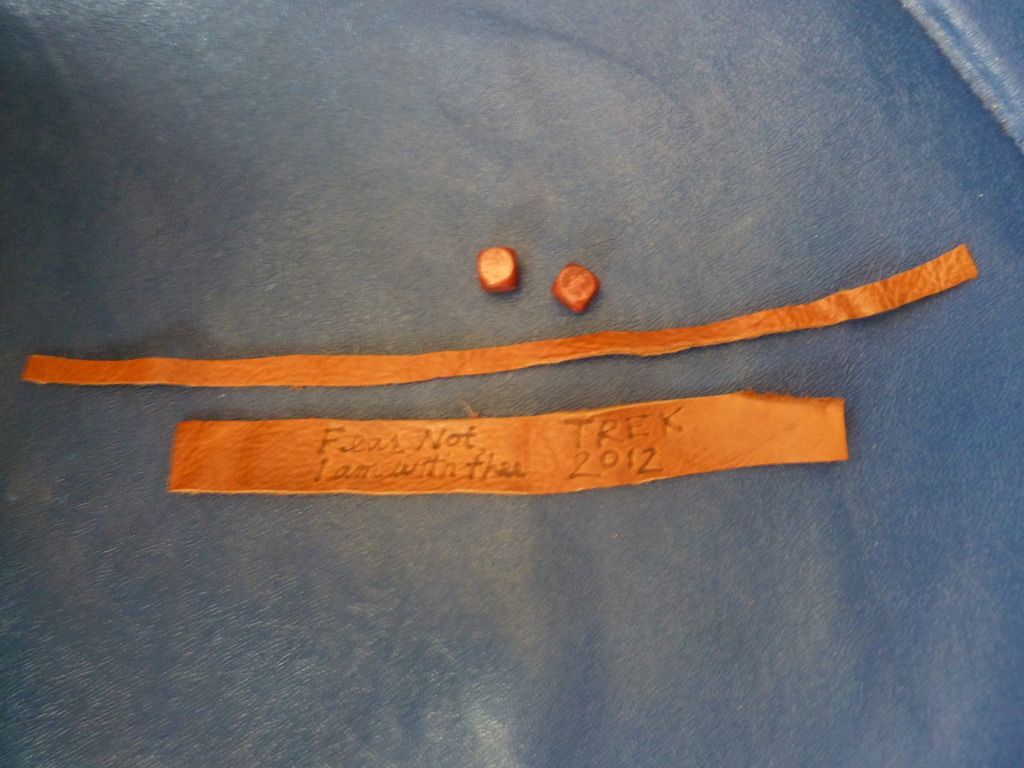 Before I put these together, I used a little tool Britt loaned me that burns on leather. I think a thin Sharpie would work, too. Mine says, "Fear not I am with thee Trek 2012"
Punch 2 holes, one on each side of the thicker piece of leather. Poke the skinny piece through, add bead and tie knot. We used a hammer and nail to punch the hole.
Front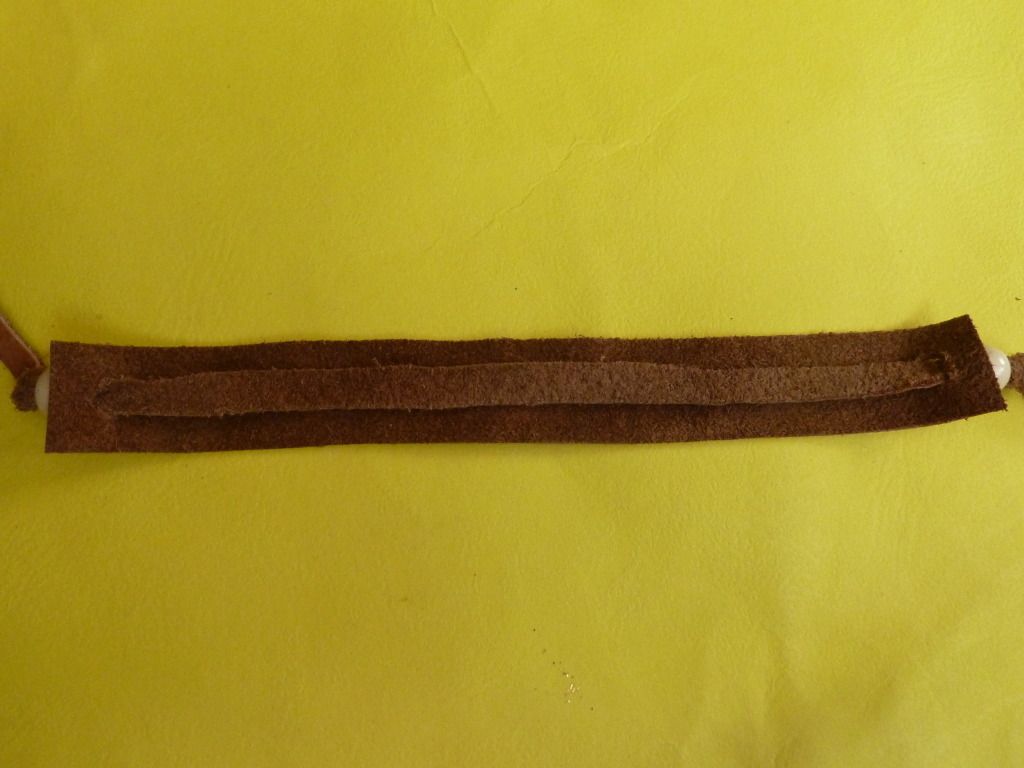 back
These would be awesome to make for girls camp or a family reunion, too.