THIS GIVEAWAY IS NOW CLOSED! :)
Yes, it's my birthday!!! I am getting older and older. To celebrate, I decided to have a little giveaway.
Note: This giveaway is not sponsored by anyone other than MYSELF. Because I love you guys and want to have a party! The patterns, however, are left over from a HouseParty I hosted. The gift card is purchased by myself.
Up for grabs are: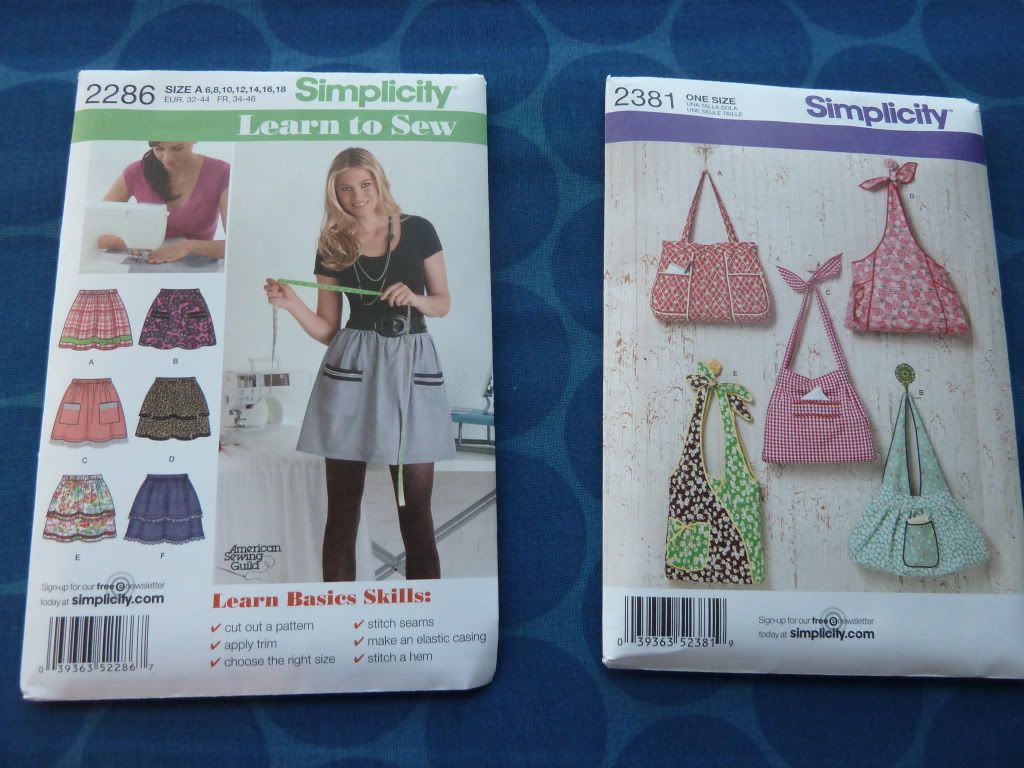 2 patterns from Simplicity.
One is a learn to sew pattern with some cute skirts and the other is for some cute purses!
And
a $10 gift card to either JoAnns, Michaels or Hobby Lobby. You choose.
So, want to enter? Here are the rules:
1) Follow me on Google. Leave me a note saying you do. Or get my emails. Either way. :)
2) like me on Facebook and let me know you do.
That's it! If you don't have your email hooked up to your account, please leave me your email address.
Giveaway open until Saturday at midnight.
Good luck!