Thanks to Tervis for sponsoring my writing. Visit their website
http://www.tervis.com
to learn more about the world's first smart cup.
While we were in Utah, my son and hubby got to go to a late at night football game. I knew that wouldn't be a good idea for my 3 year old, so we girls headed over to my friend Cassie's house for the night.
Cassie is one of those beautiful, organized, wonderfully nice people. And I love her home and her creativity.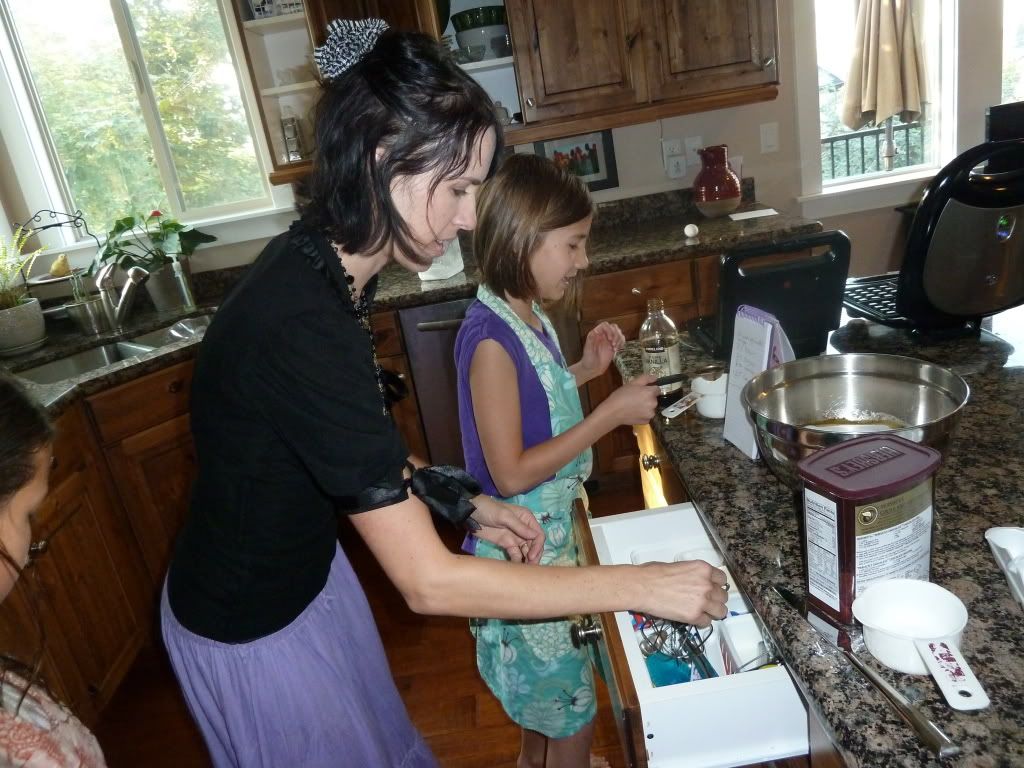 You aren't going to kill me for this picture, are you Cas?
While we were there, she made last minute plans on Sunday morning to have someone over for dinner that night. Knowing she wouldn't be going to the store, I asked how she would manage that. Then she shared one of her secrets of life. ;)
Always have -on hand- ingredients for an extra dinner and dessert. Always.
This has already proven helpful for me. I keep an organized dinner menu.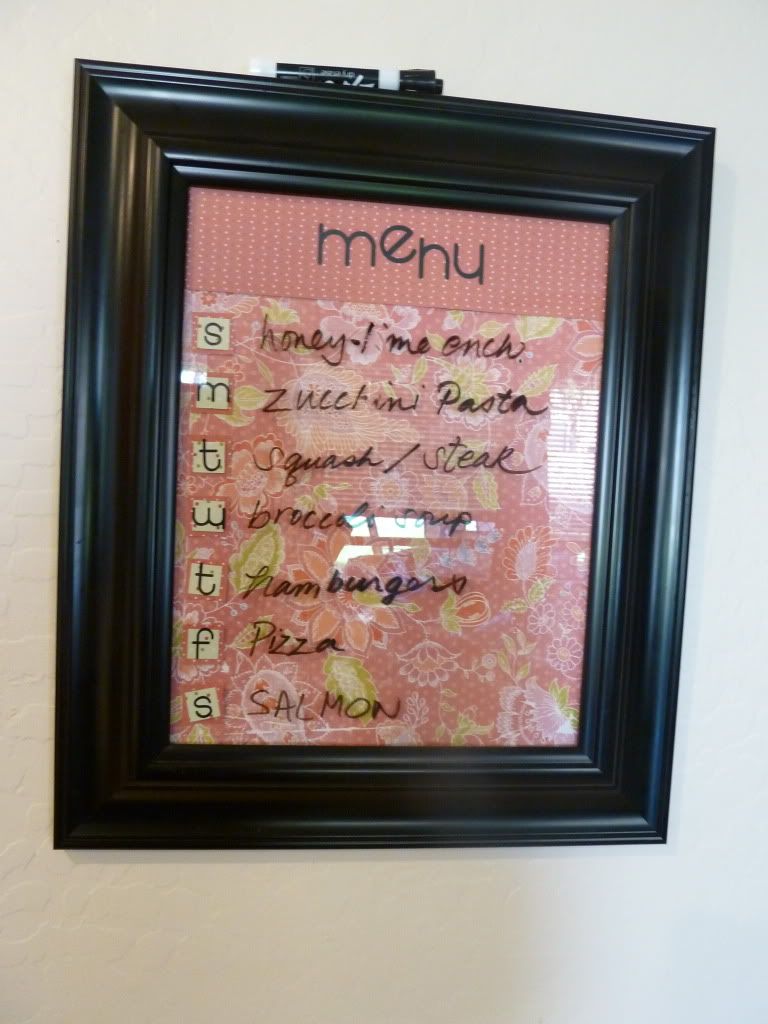 BUT, there are days where I have extra kids, or less time, or I just don't WANT to eat what is on the menu for that day.
So, with no further ado, I want to share Cassie's Chocolate Turtle Waffle Cookies with you. This is the dessert she always has on hand.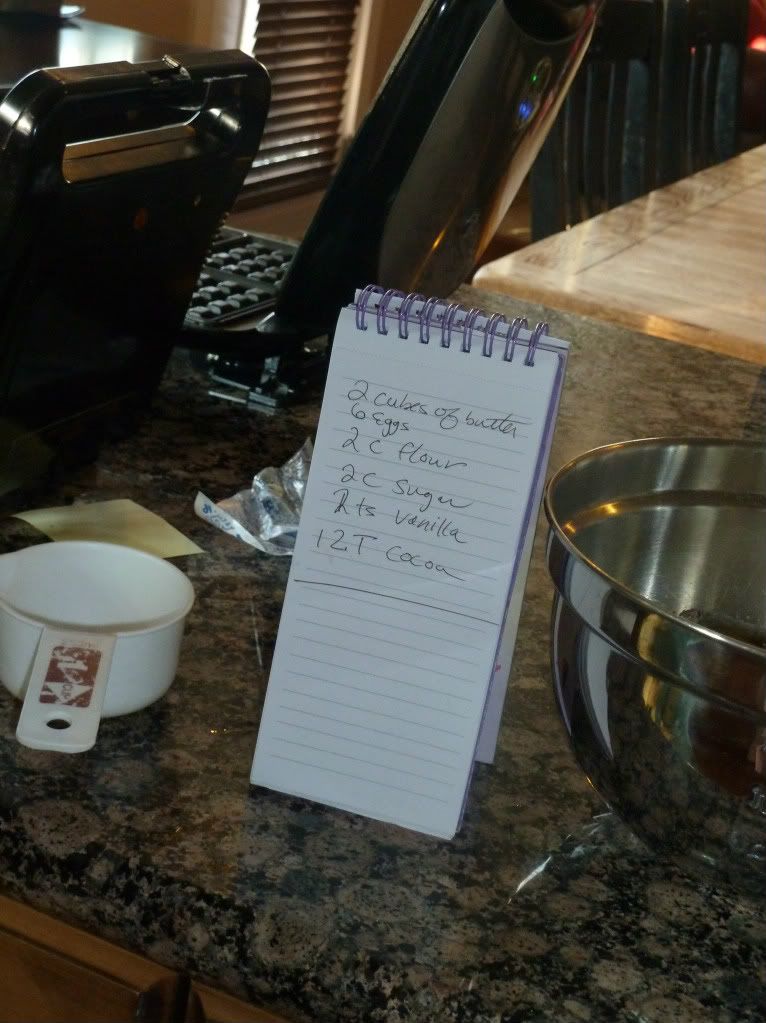 First mix mix mix. Then, dallop on a heated waffle iron, close and cook.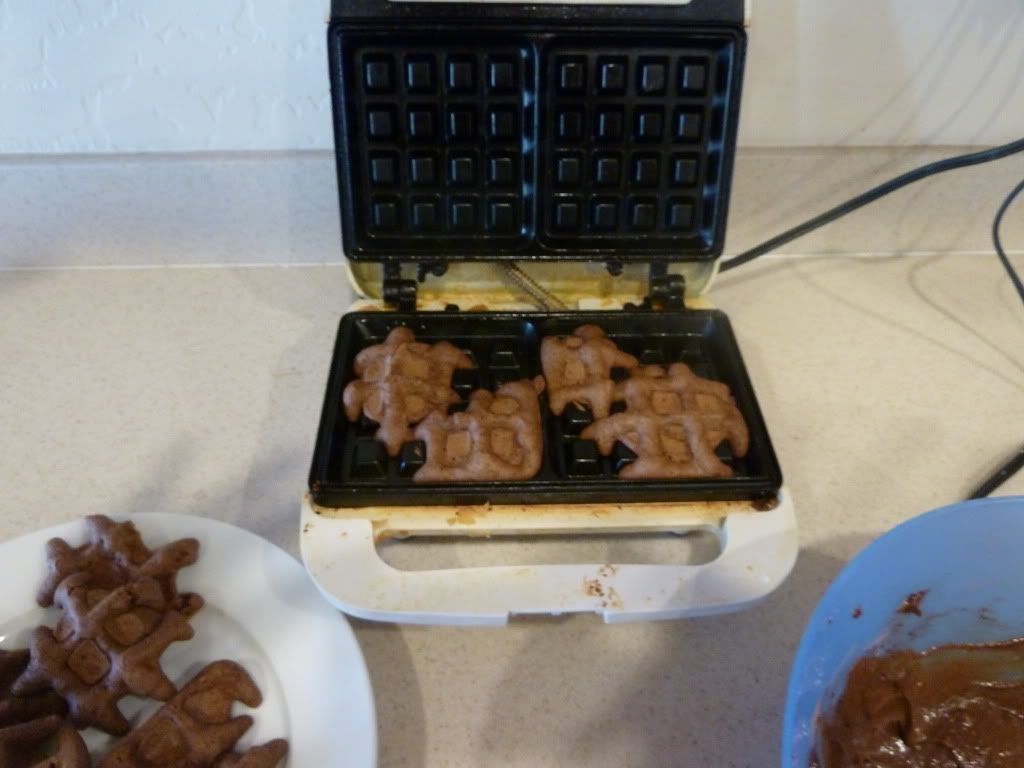 Simple! The best part about this, is my kids can totally make it on their own. They both get a little nervous about taking things out of the oven, but even my 8 year old can use a waffle iron with no help from mom.
We served them with a little pumpkin ice cream!
I was selected for this sponsorship by the
Clever Girls Collective
. To learn more about Tervis, visit their website
http://www.tervis.com
.
linked today at
Chef in training
,
Sugar Bee Crafts
,
Not just a housewife
,
Funky Polkadot Giraffe
,
My World Made by Hand
Home Stories A to Z
Skip to my Lou