This is a Sponsored post written by me on behalf of T.G.I. FRiDAY'S for SocialSpark. All opinions are 100% mine.
Hey, this is Whitney's husband Ryan writing about T.G.I. FRiDAY'S "Entrées for One" today.  Whitney went to the store and bought me some Orange Chicken Stir Fry to try out.  They have a ton of flavors like Prime Rib Stroganoff or Grilled Chicken Mac and Cheese.   Why she picked Orange Chicken I will never know.  Maybe she was trying to make a healthy choice?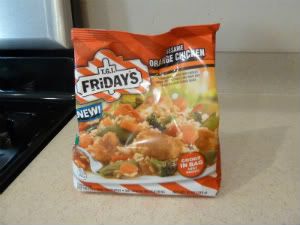 Here's the cool thing about this dinner.  It is in a bag!  And you cook it in a bag!  And, let me tell you, this is not your typical frozen orange chicken.  It tasted really good...so good that my 3-year old kept sneaking pieces until she had eaten half of it.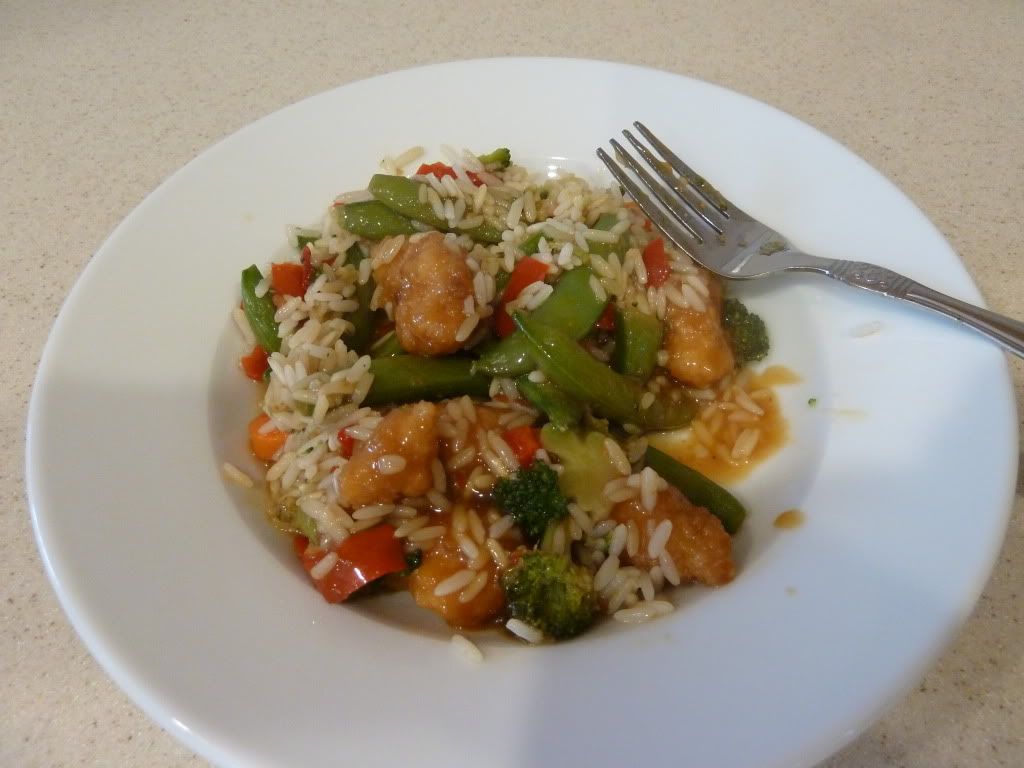 Another great thing about this dinner was that it was only $2 (on sale, I think).  My children are starting to get close to the teen-age years, and they've started acting like hungry bears just coming out of hibernation at dinner time (as long as we make something they like), so leftovers at our house are rare.  That leaves me always scrambling to find something to take to work for lunch.  This is definitely a great choice for that.  I guess I could always go to that one restaurant chain that rhymes with Manda Dexpress when I want orange chicken, but this is so much more in the budget.
* Hey, that's my husband!  Isn't he a good sport to post for me?  Gotta love him!
I also wanted to add that Fridays also has this really cool contest going on where you get to decorate your Freezer and win lots of prizes.  It's called the Fun Freezer contest and it's over on their Facebook Page.  You have got to stop by and vote for your favorite freezer!