For some CRAZY reason I volunteered my services at our neighborhood Super Saturday. We had a few crafts for the ladies to put together to hand out this year as holiday gifts. Whew! Who knew that a project so easy to make for 1 could be such a pain in the butt for 20? The project I chose was this magnet board: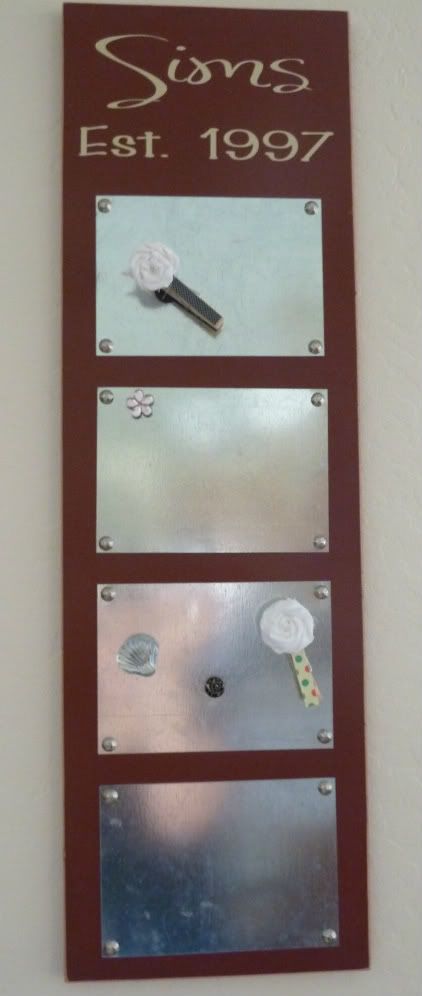 We also made these awesome picture frames: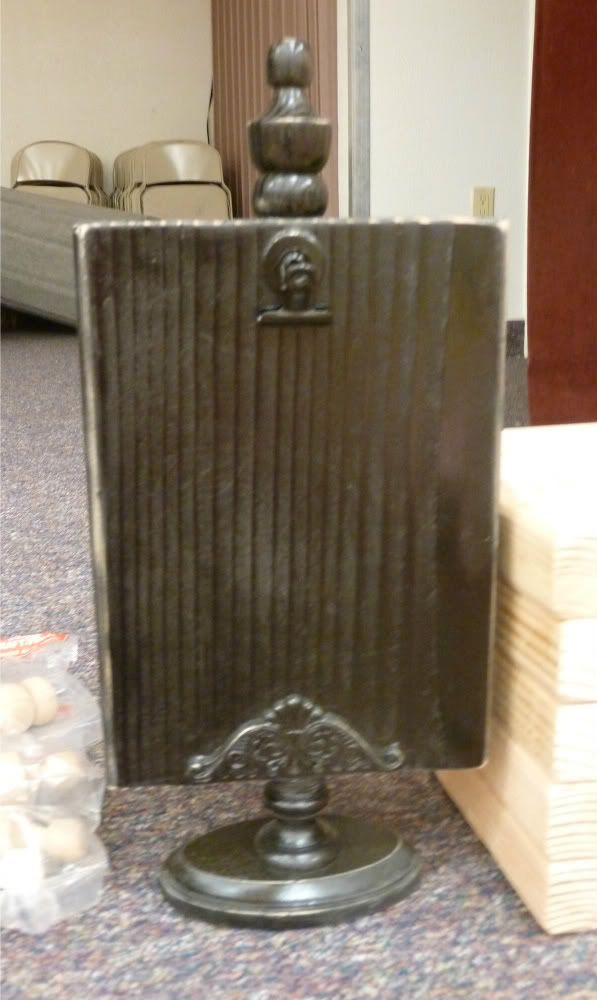 And some really cute apothecary jars: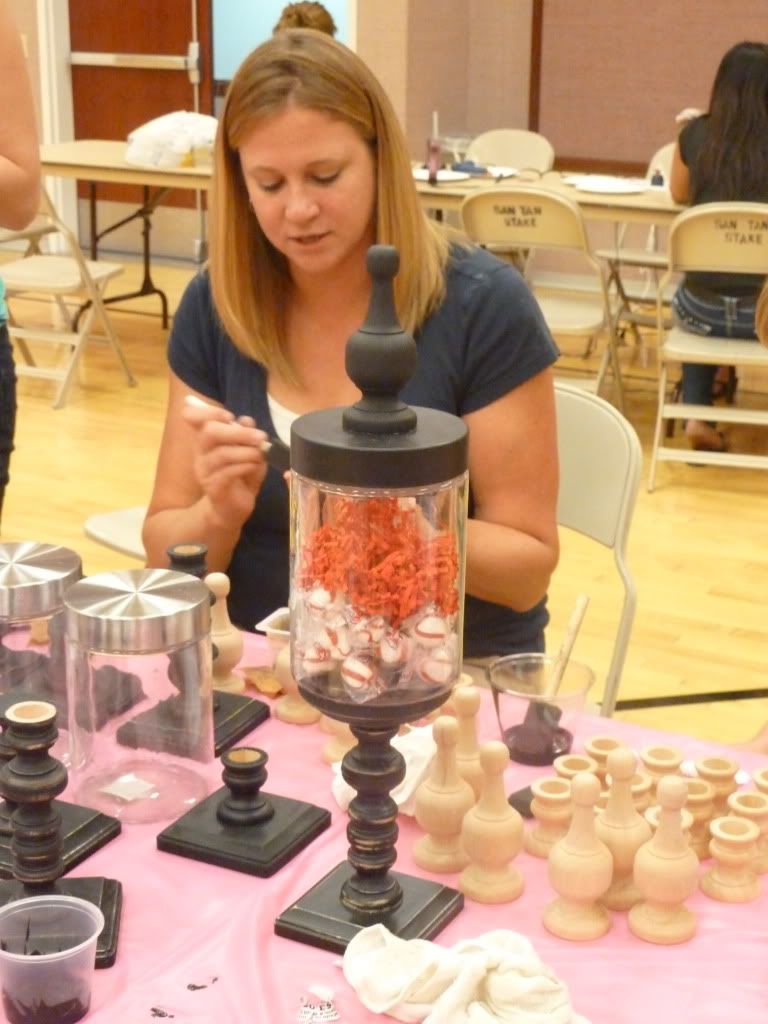 Oh, and how can I forget the magnets?!?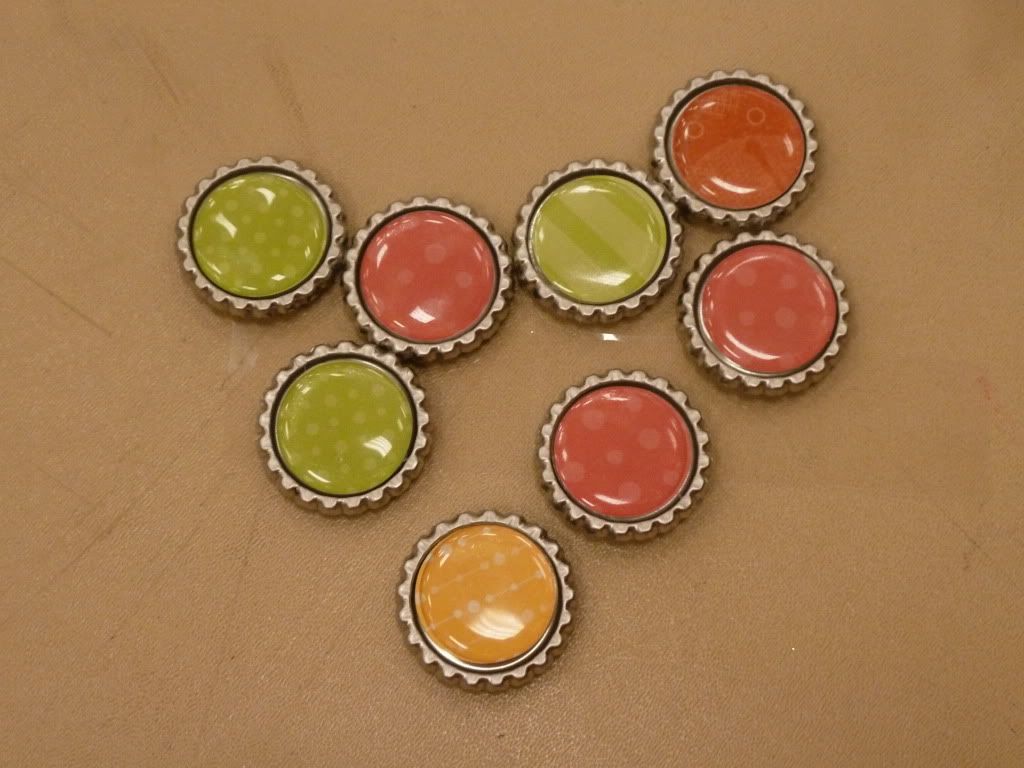 These are going to look super great on the turquoise magnet board my mom and I made for my niece.
I have to give you the low down on finding supplies for this project. Lowes is my usual "go to" store, but not this time. Oh no. Home Depot was the only place for this magnet board. Lowes originally had some metal flashing sheets in their roofing dept. for about $1 that I was going to clip in half with some tin snips. I was NOT looking forward to this because I knew it would leave them a little jagged and that always makes me nervous with kids around. When I went to buy them, however, they informed me that they stopped selling them. So my only option was aluminum flashing. Well hello!!!!! Aluminum is not magnetic so no!! I already checked out Home Depot and they said they didn't have any either.
I was so disappointed. I had already collected the money from all the ladies and didn't know what to do. I searched and searched the internet with no luck (in my price range.)
I went back to Home Depot on a whim and did NOT ask for help this time. I just went straight to the roofing dept. and guess what!!! They sell the sheet metal for 64 cents a piece! Yeah! I was so excited. They had piles of them.
Magnet Board Tutorial
total cost: less than $10/per board
Items needed:
10" x 2 1/2' board. These come in 10" sections and they cut them for free. (They are about $16 a piece, equaling $4 each)
4 pieces of sheet metal from HOME DEPOT 5"x7" (64 cents each)
16 decorative nails (about $1.50 for 24)
Vinyl lettering
paint
sand paper
Step one: Paint the board. Front and sides.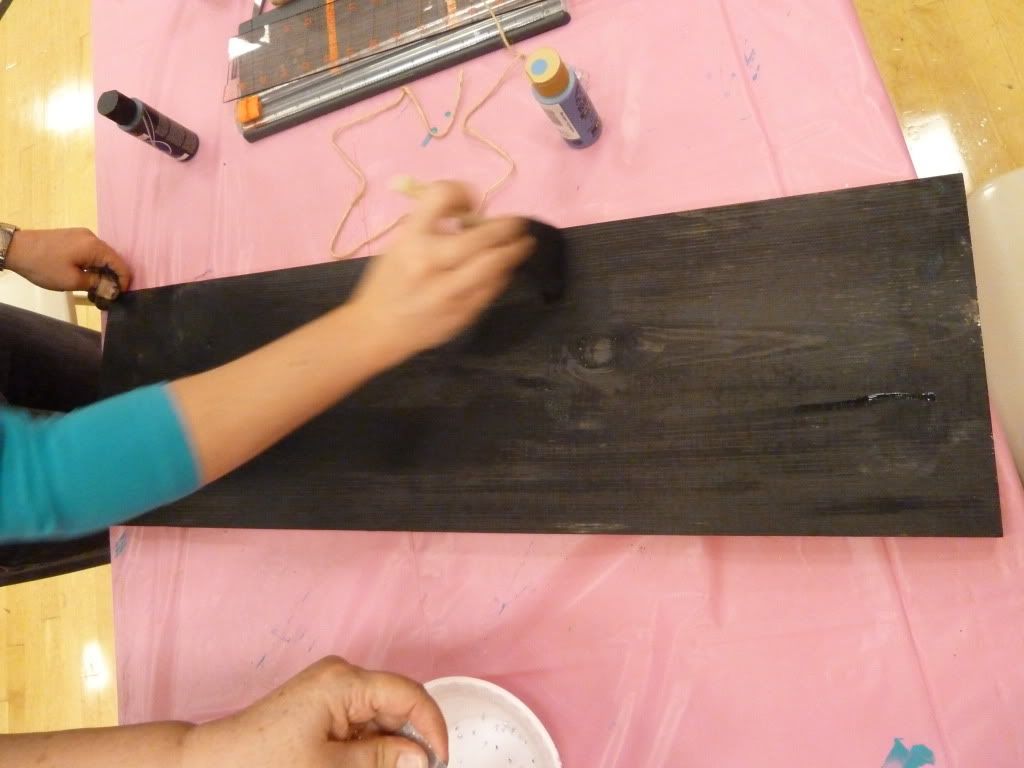 Step 2: Sand the edges.
Step 3: Drill or punch holes in all four corners of the metal.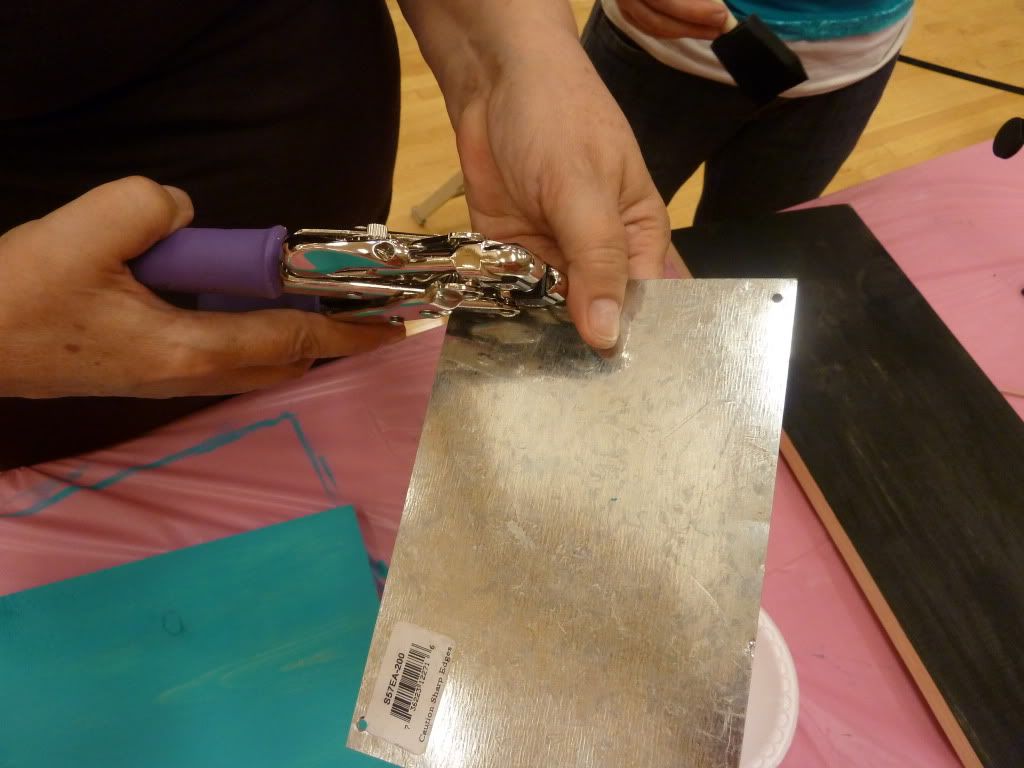 Now my friend
Jen
has this really cool tool called the "crop o dile" or something like that. It was awesome. It punched right through the metal. I have GOT to get me one of those. Otherwise, just drill little holes in the corners.
Step 4: Nail the corners on the wood. Just use a regular hammer and pound them in.
Step 5: Add your lettering to the top. I used Ma Sexy font. It was just a free one I found on the web and cut out using my Silhouette.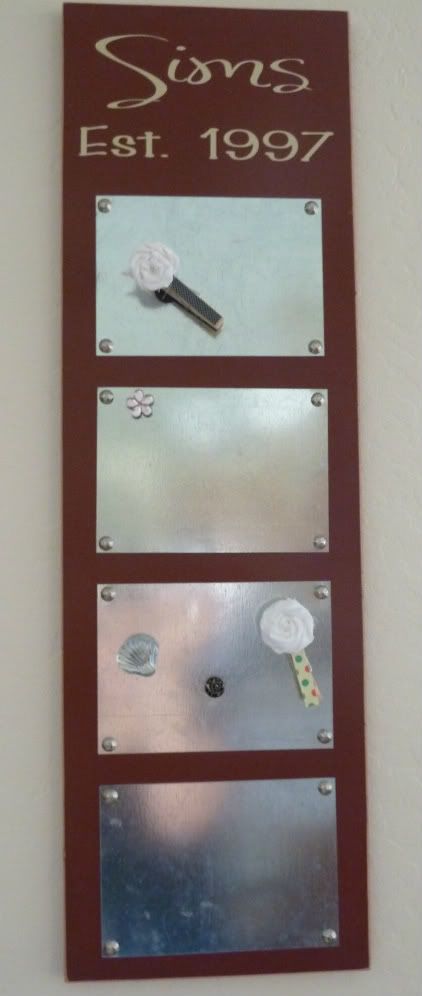 They turned out super cute and not bad for an under $10 project!