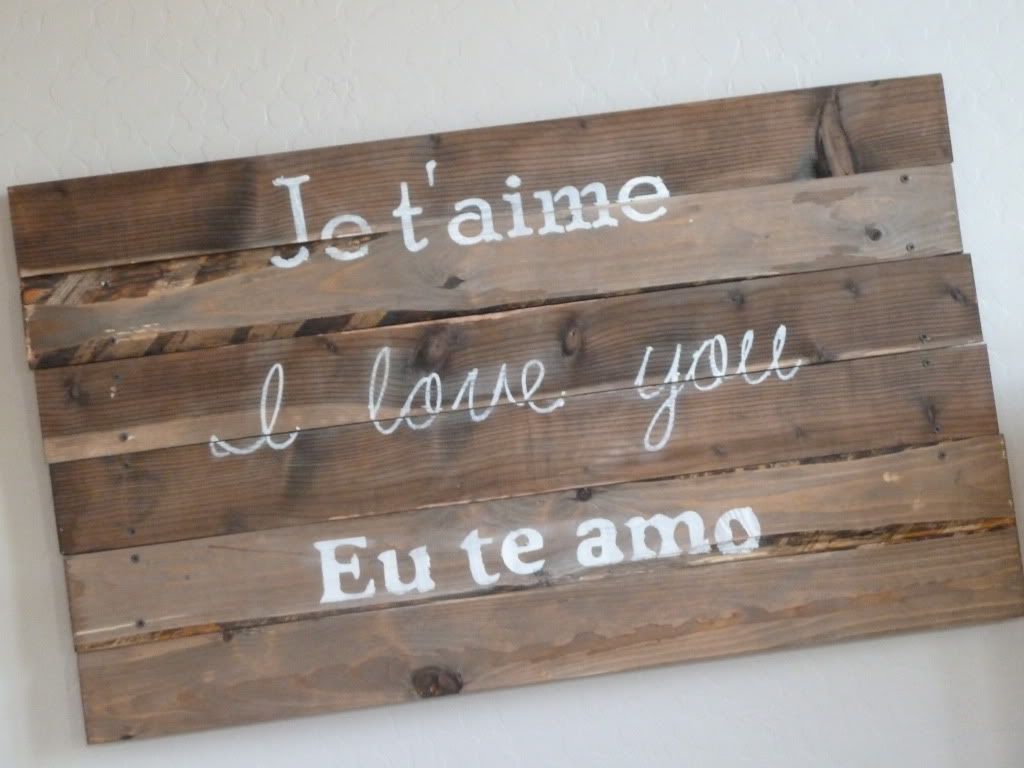 I know that pallet art is all over these days. But I really wanted to make a lovey dovey sign for my hubby to hang in our bedroom. You know? Some sweet valentines love all year round.
I was inspired by
Katie at Sweet Rose.
Her pallet was beautiful. However, I wanted to do something relevant to me and my sweetie. Ryan speaks French and I speak Portuguese. Of course we both speak English. lol. So I love you in our favorite languages sounded perfect.
Anyhow, here are the details.
I went to Lowes and picked up 2 ten feet pieces of wood. They were not in the best shape ond only $3 a piece. Perfect! Yes, I have a table saw, but I don't know how to use it, so I had them cut me 6 three feet pieces.
Next, I used a vinegar and tea method of aging wood that I found on
Pinterest
.
Here is what my wood looked like before and after: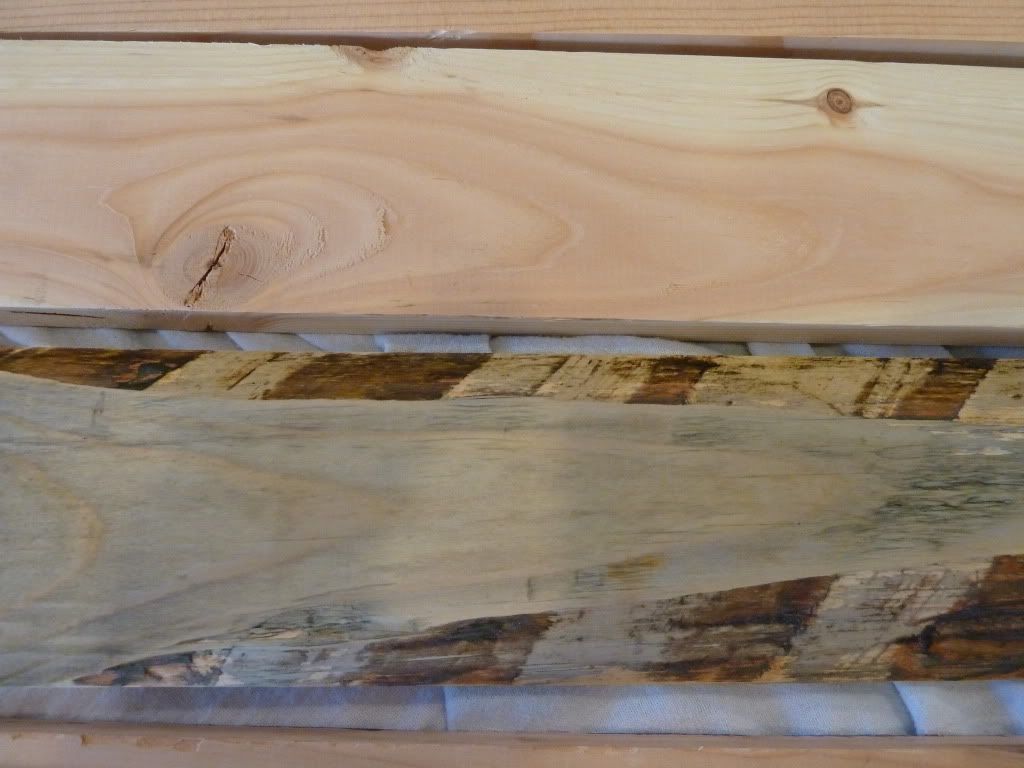 Cool, right?
First, you take some steel wool and soak it in vinegar over night. I used about 1 cup of vinegar and just put it in a mason jar with a hunk of steel wool.
The next day I was ready to go. But I forgot one problem. I don't drink tea! I found some green tea in my cupboard, but it didn't really work. I called my mom. She LAUGHED AND LAUGHED. Black tea, dear. Black tea. Oh. So I picked some up. and brewed it.
I took a paint brush and dipped it in the tea, then spread it on the wood. Then, I dipped it in the vinegar and brushed it on top. It was amazing and I was thrilled with the results! So much safer than some old pallet!
After it dried, I used wood glue and glued those babies together.
Then, I took the scraps and used them as braces on the back, screwing them in from the front. I liked the look of the screws. Honestly, how did I miss a pic of this? Click on
Lolly Janes tutorial
for a picture of theirs. Way cute!
Using my Silhouette, I cut out the text I wanted, then stuck it on there as a stencil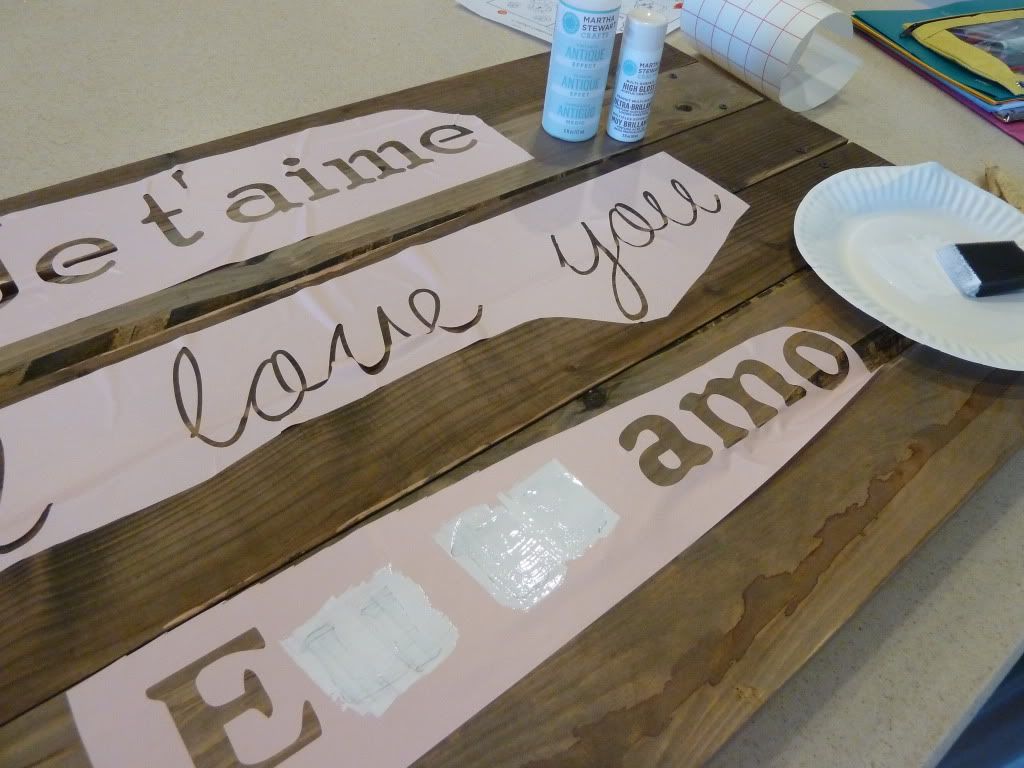 Painted, removed stencil and voila!
It fits perfectly and I adore it!
linked at:
Sassy Sites
,
Hope Studios
,
Chef in Training
,
Home Stories AtoZ
,
Every Creative Endeavor
,
Not Just a Housewife
,
Funky Polka Dot Giraffe
,
Mommy by day..
.,
Sugar Bee
,
Lil Luna,
DIY by Design
,
Ginger Snap
,
Blue Cricket
,
It's Overflowing
,
House of Hepworths
,
Somewhat Simple
,
Lolly Jane