How are your Sundays? Probably great. You all take naps and feel all spiritual. Us? Not so much. Our schedule is a little more like this:
7:00am PLEASE wake up everyone! Church starts in 1 hour!
7:30am GET OUT OF BED NOW!!! (spirit is now gone as mom yelled it away!)
8:00am always there on time
11:00am church ends
the rest of the day: completely destroying the house we worked so hard to clean the day before
fighting
begging for wii time
no naps
driving each other crazy
(with a little faith in God work interspersed throughout the day and possibly a trip to Grandma's to break up the monotony.)
So another goal I have this year is to make Sunday a little more special! Yes, of course it's easier when church is at 10 or 11.
But if you can't change things, you may as well change your attitude
. :)
One of the activities I am planning for every Sunday is journal writing. My kids (Brandon especially!) don't love the thought of this. But they said they are willing to try. I am envisioning our family sitting together around the table writing with loving looks on our faces. lol!
On Monday we got all of our journals decorated. I bought these at Target for 97 cents a pop. I'm sure they have them everywhere.
Then, following
Jen's idea
we decorated and talked about the importance of sharing our stories.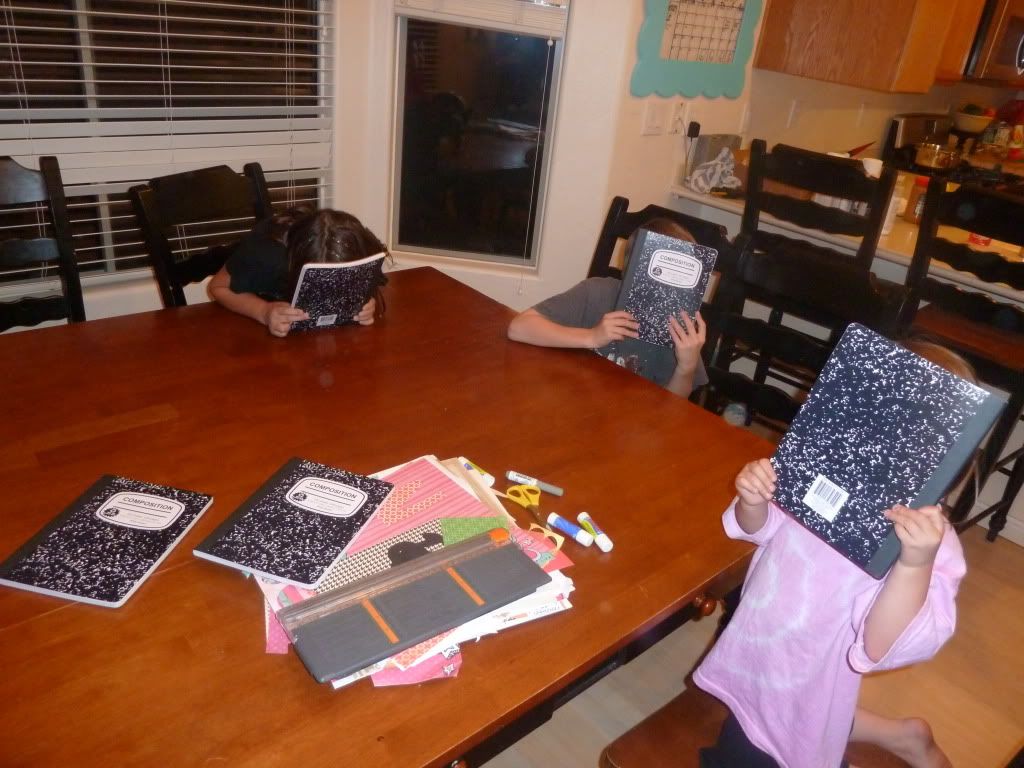 they are all hiding from the camera
First I got out all the scrapbook paper, stickers, glue sticks, etc. I could find. And I let them go at it. They are now quite excited to write in these babies!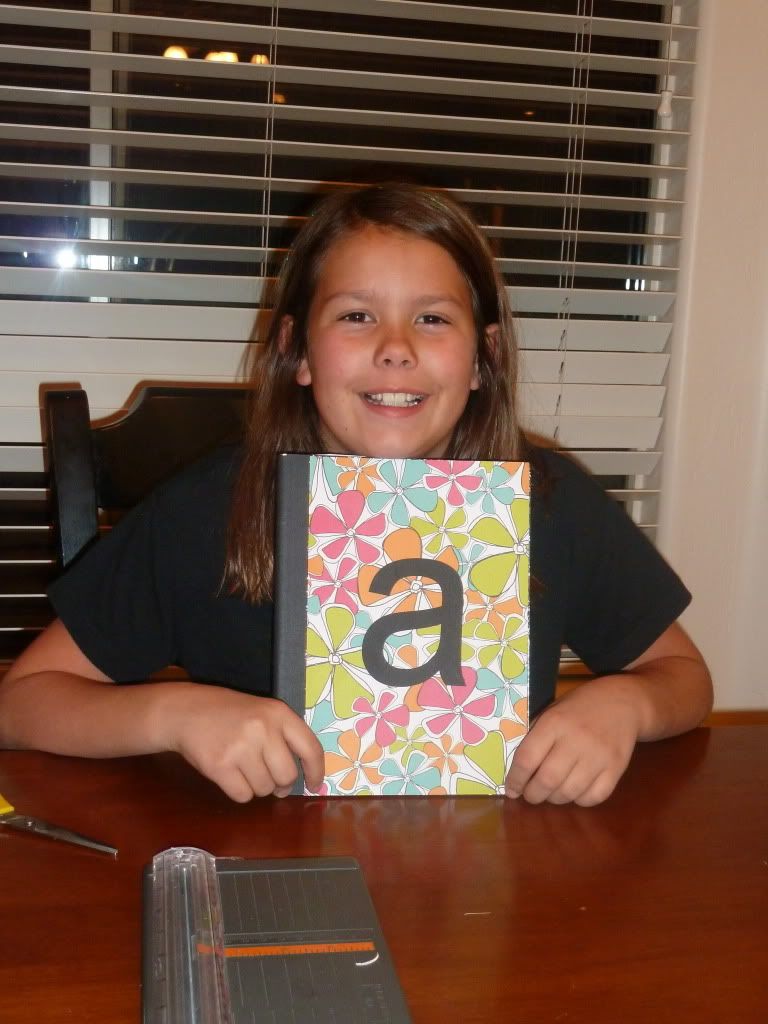 Here's Ainsley - her front is simple, but the back is COVERED in stickers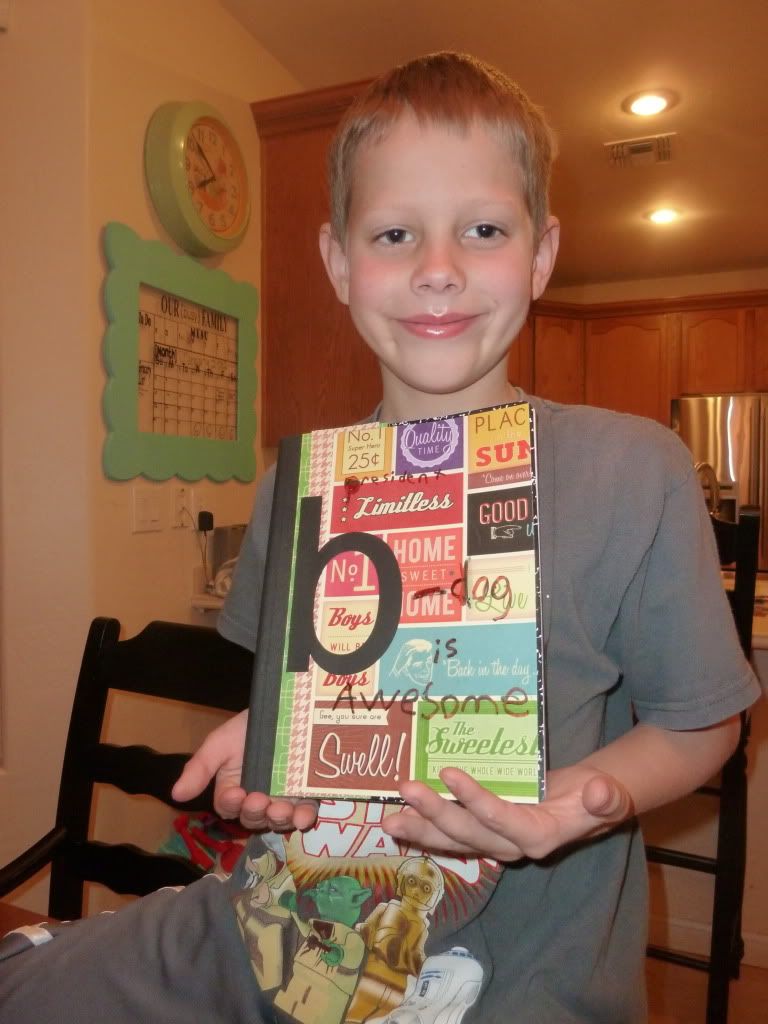 Brandon's creation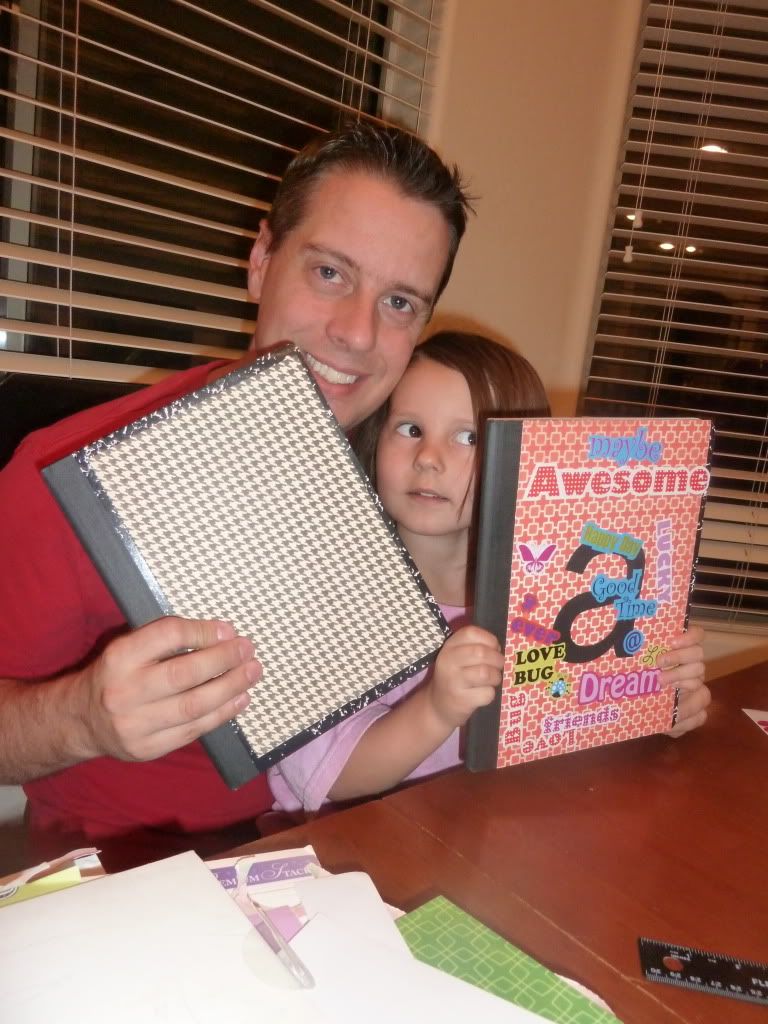 Dad and Alexa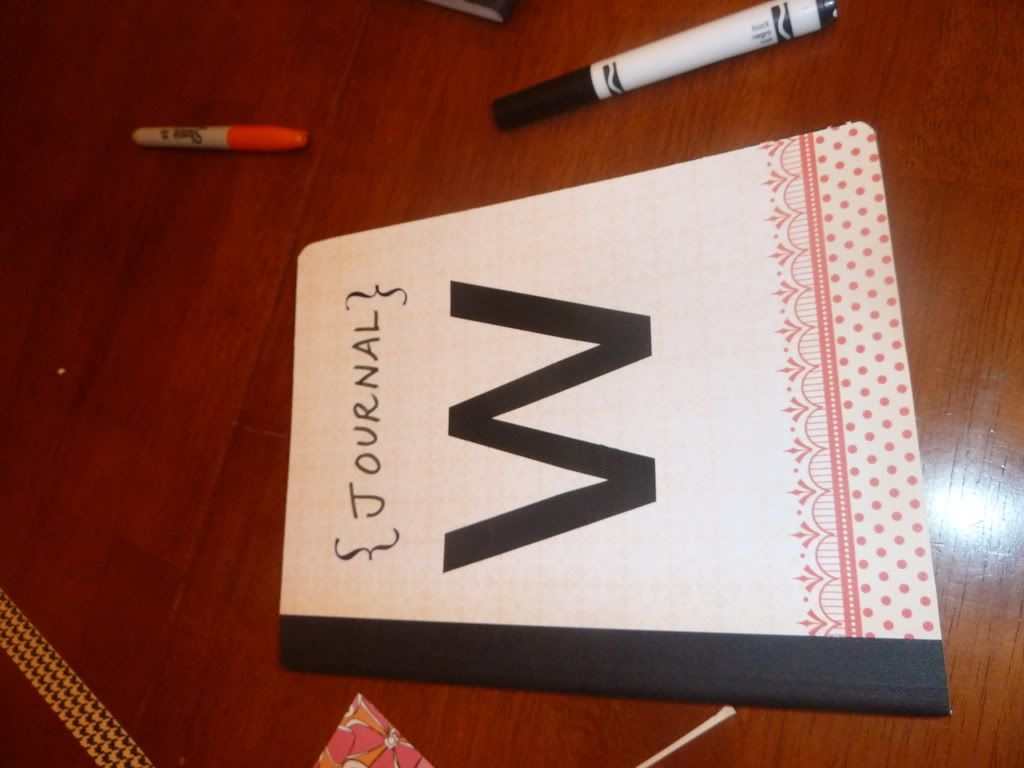 and of course mine!
So what do you do on Sunday (besides naps! That is a bad word here!) to make it a special day?