We had our Pinewood Derby on Saturday! My husband and son were so excited for this event, we have been working on this car for a month!
He didn't win fastest, but his car was Out of This World!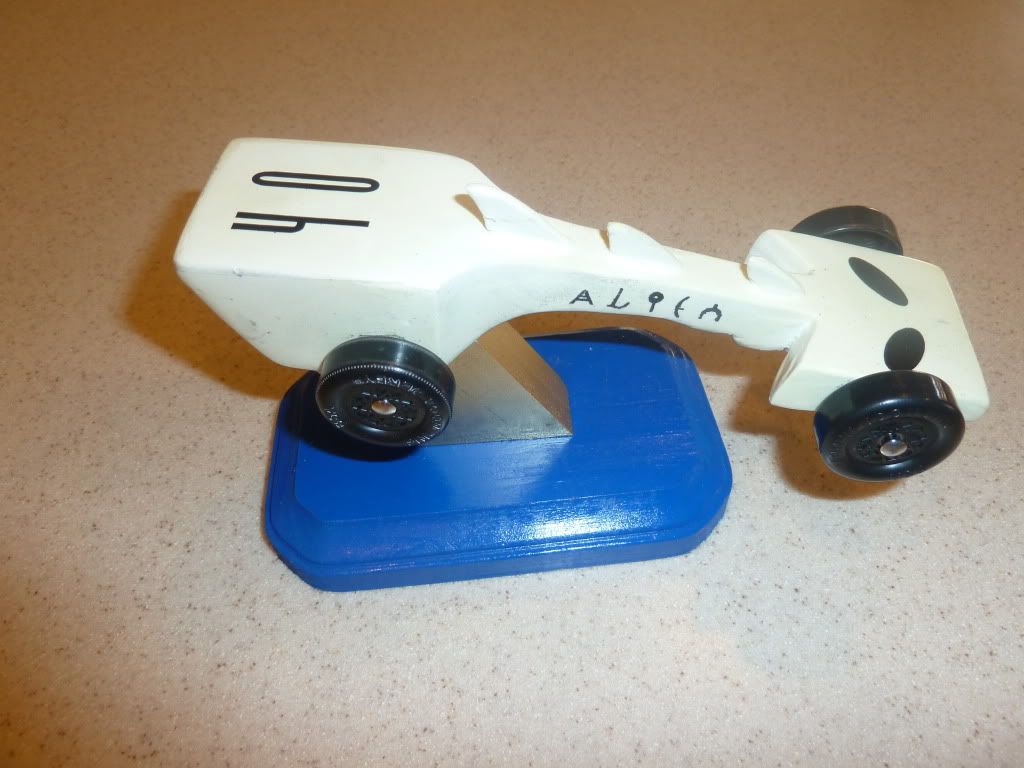 He named it "Alien." It was complete with Krylon's Glow in the Dark spray paint.
Here's a better shot so you can see the cool fins.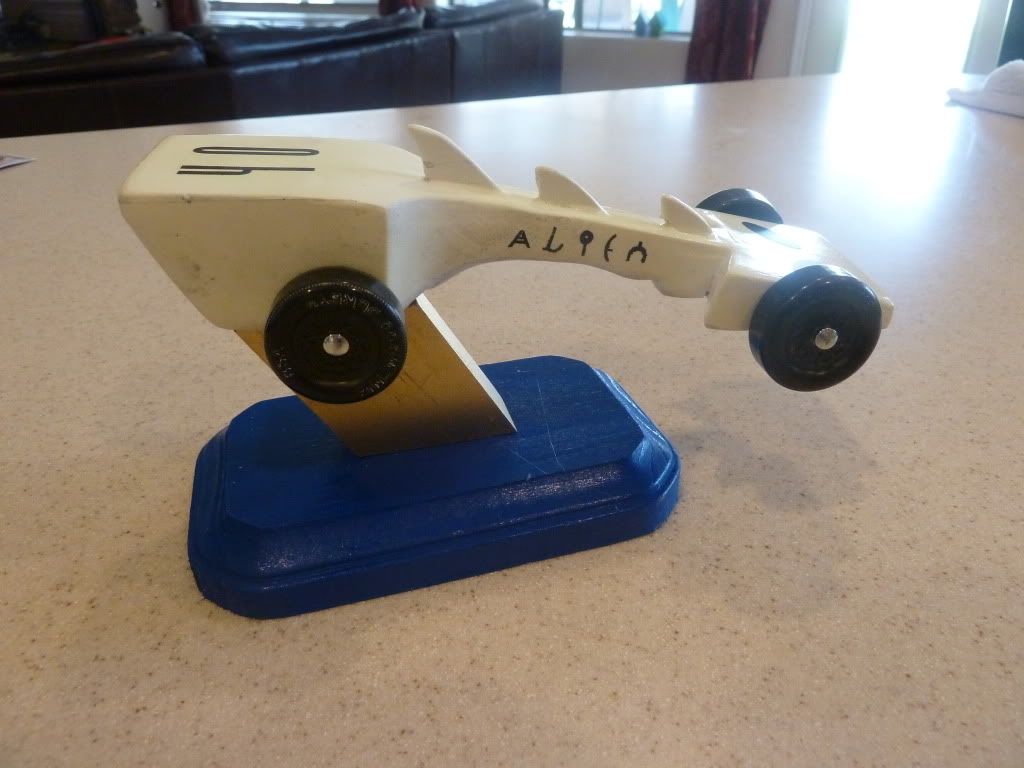 Way to go Brandon! Anyone else have there kitchen and dining room overtaken by pinewood derby stuff?