Whew! The kids are finally back in school today and I am ready to post!
We (
we
meaning
me
) decided to make some family goals this year. I really feel like my kids have so much potential in memorizing. So
we
decided one of our family goals this year would be to memorize one scripture every month. We (this time
we
really means
we
) will be looking at it and reciting it after family prayer in the morn and scripture study at night.
Of course, being me, I had to come up with a cute way to display our scripture.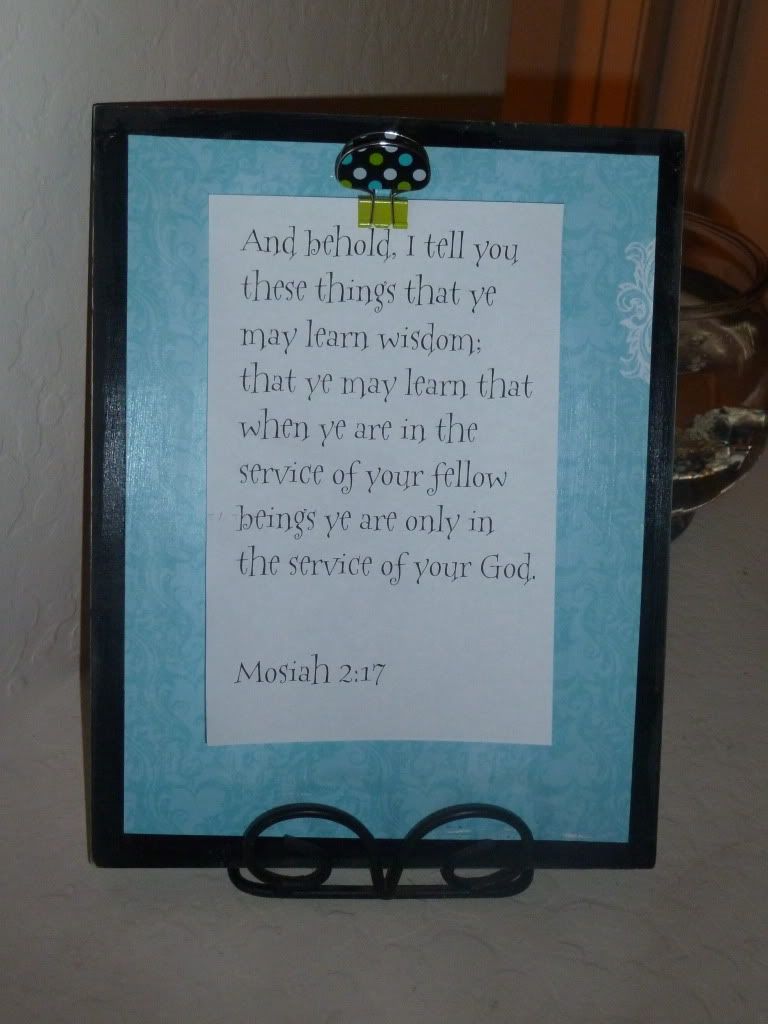 To make this, I simply took a piece of wood, painted it black and modpodged scrapbook paper on it. Then I used E-6000 to glue a clip on the top. That's it!
Our scripture for this month is Mosiah 2:17 "And behold I tell you these things that ye may learn wisdom; that ye may learn that when ye are in the service of your fellow beings ye are only in the service of your God."
This scripture comes from the Book of Mormon. If you are interested in more information or would like a free copy, please click
here
.
I displayed it on a little plate stand I got years back for like a buck. I hope this inspires you and your family for a little goal setting this year! :)
Linking this week at:
Craft-o-Maniac