Cold?
This little sweetie had her first (and last?) dance recital yesterday. It was the cutest thing ever.
What do you think about these tap shoes? I got these super cute
hair clips
in the mail literally minutes before we left and inspiration struck. I just clipped them to the ties to make it a little more festive.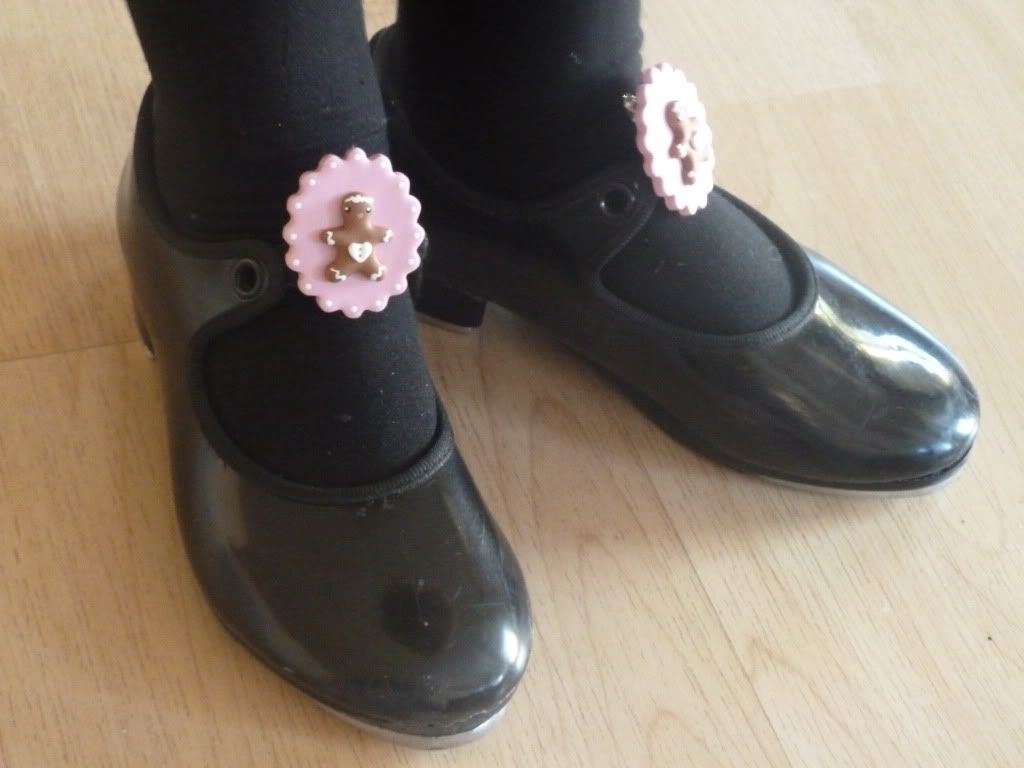 We had to bring a treat to share. My older daughter needed 2 dozen sugar cookies for an activity later that day, but the little one doesn't like sugar cookies. Bummer. What do I have around the house that I don't have to go to the store for?
Then, I found this recipe and I loved it!
Always Bunny Ears
M&M Snack Mix
6 cups crispix or chex cereal (I used Crispix)
2 cups honey Teddy Grahams
1 stick of butter, melted
2 Tablespoons brown sugar
1 teaspoon cinnamon
2 cups marshmallows
2/3 cups M&M's
Dump the cereal and crackers on a large baking sheet. Mix butter, brown sugar and cinnamon together.
Drizzle over cereal mixture.
Stir stir stir.
Bake at 250 for 45 minutes, stirring every 15 minutes.
Cool.
Add marshmallows and M&M's.
Enjoy!
Linked today with
Lil Luna
!