Thanks to Duncan Hines for sponsoring my writing. There's no limit to the baking possibilities, so grab your favorite Duncan Hines mix and Comstock or Wilderness fruit fillings and Bake On!
www.duncanhines.com
My husband has been on a social kick lately. "We should have people over," he says to me like 4 times a month. Finally I gave in. "OK, let's have a holiday pie party and invite some neighbors." We have been here about 1 year and don't have many friends in the neighborhood. But then came the doubt. Will some people feel left out? I can't invite EVERYONE!
Finally, we decided to just DO IT!
We are so excited to share our home, food and show our holiday decorations with friends! Why we haven't done this before is beyond me! We asked our friends to bring a pie to share and to bring their appetite!
I wanted to share with you my kids most favorite holiday recipe. This is GOOD! My kids aren't big pie eaters, but this isn't
really
a pie.
Note: This is a make ahead pie. You must make it the day before!
Mud Pie
, Sims style
Ingredients:
1 box Duncan Hines brownie mix (I used the yummy dark chocolate, but any flavor would work!)
plus ingredients for brownies
1/2 stick butter
1/4 cup heavy cream
2 Tablespoons light corn syrup
1 cup chocolate chips
1 tsp vanilla extract
1 cup powdered sugar
chocolate ice cream (please get the good kind!)
Toasted almonds, m&ms, oreos, or toffee bits for the top
Make brownies as instructed on box and cook in a springform pan for 30 - 35 minutes. Cool completely.
In a microwavable bowl, combine butter, cream, chocolate chips, and corn syrup. Cook in 30 second intervals, stirring after each interval until melted and smooth. It took me only 2 intervals. Add the vanilla and powdered sugar and stir until creamy and smooth. Spread 1/2 the chocolate mixture on the brownie, reserving the other half in the fridge. Refrigerate brownie 1 hour.
Using an electric mixer, beat the ice cream on medium speed until it is spreadable. Don't make it runny, though! Spread immediately onto the brownie and put in the freezer until a completely firm.
Finally, warm the reserved chocolate in the microwave until spreadable (but not hot) and spread on ice cream layer. Sprinkle desired topping. Place back in freezer overnight.
You will LOVE this! The fudgy layer in the middle and on top is SO delicious!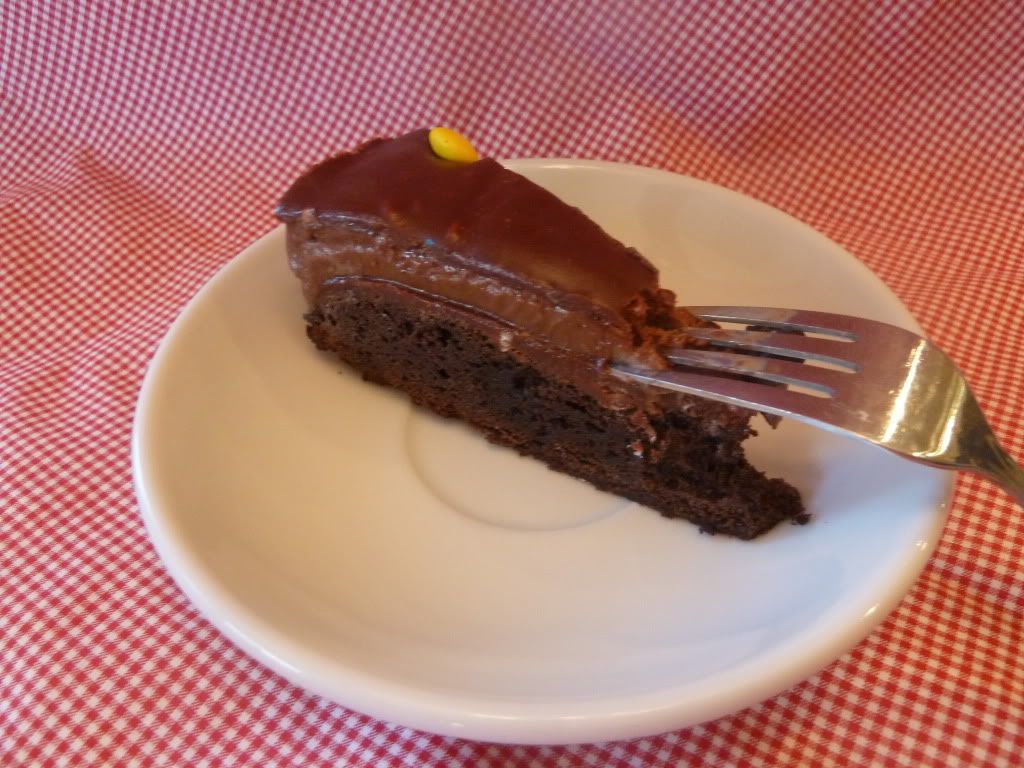 Remember to check out Duncan Hines' website
www.duncanhines.com
to find some great recipes for your holiday get-together! I was selected for this sponsorship by the
Clever Girls Collective
linked today at:
House of Hepworths
,
Every Creative Endeavor
,
Somewhat simple
,
sassy sites
and
bear rabbit bear