Don't you wish you were my neighbor? If you were I would bring you these sweet goodies...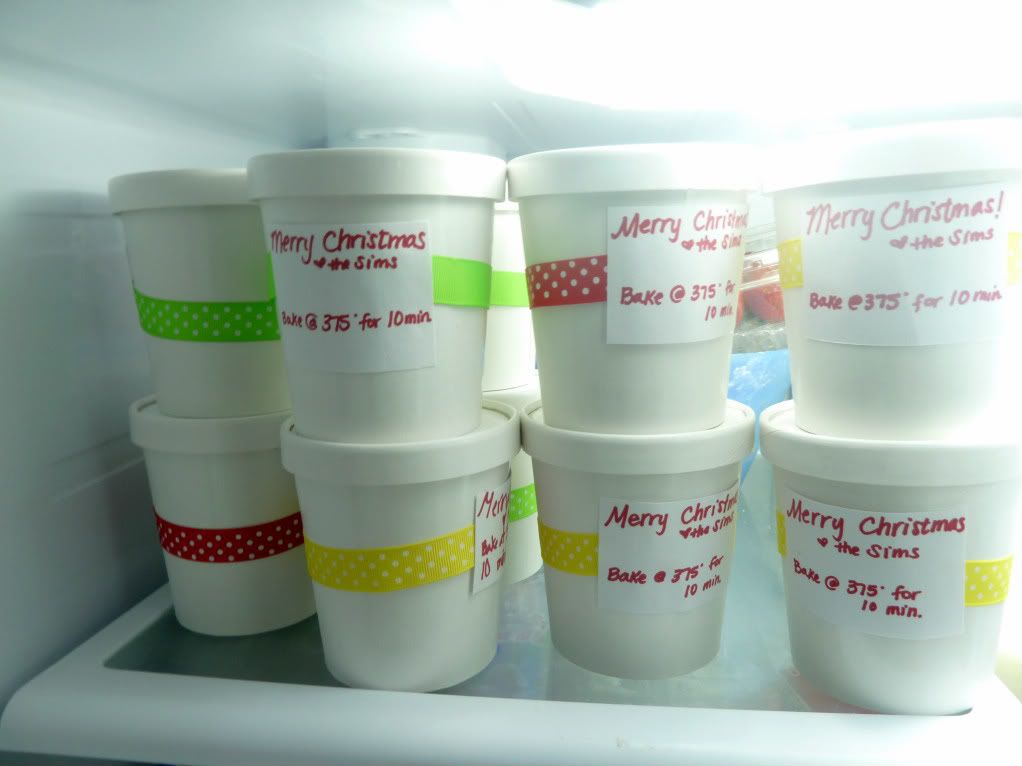 My fridge is full of them. What is it exactly? cookie dough. The most delicious cookie dough ever. I will share that recipe in a minute.
But first, are you laughing at my labels? My Silhouette isn't quite working right so we went with the good old paper cutter. And the writing instead of printing. Well, it kept my 10 year old busy.
Anyway, on to the recipe. This is basically Nestle's recipe with crunched up Oreo's in it.
Oreo Cookie Dough
(We 8 x the recipe in our house yesterday!)
2 sticks of butter, softened
3/4 cup brown sugar
3/4 cup white sugar
2 eggs
1 tsp vanilla
1 tsp baking soda
1 tsp salt
2 1/4 cup flour
1 1/2 cup chocolate chips
about 10 oreos chopped up
Now don't be tempted to use margarine. You can use 1/2 margarine if you want. 1 stick of each. But don't cut out the butter entirely!
Stir the butter until smooth. We have a rule in out house. No electric mixers with cookies, just wooden spoons.
I swear it makes them taste better.
Add the sugars and stir.
Add eggs one at a time and stir until smooth.
Add vanilla. And try to use GOOD vanilla. :)
Sprinkle salt and baking soda over the top and stir well.
Add flour and guess what. Stir.
Finally add oreos and chocolate. Try not to chop up the cookies too fine. Leave them kind of chunky. I use my pampered chef chopper and give it 3 chops. Perfect.
That's it! You can cook them at 375 for 10 minutes. Or share the dough. It is so good!