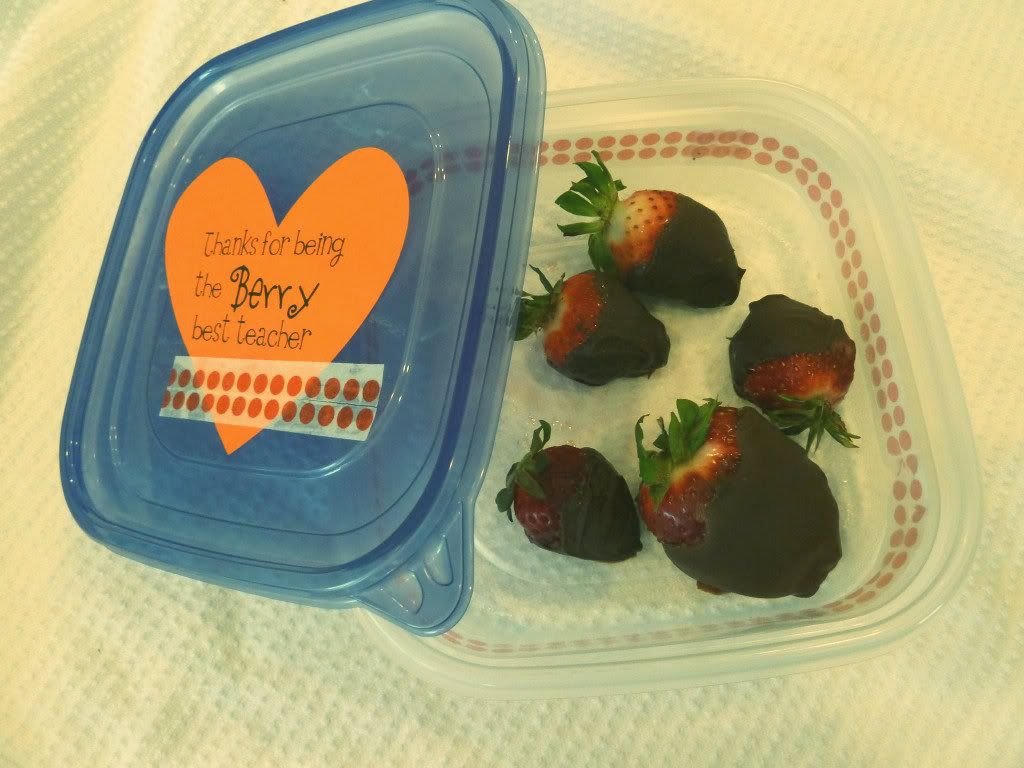 Today's Teacher Appreciation gift was so hard to make because the kids kept stealing them and eating them!
It's strawberry season here - you can find them anywhere and everywhere for super cheap! I had a bunch in my fridge, making this another present I didn't have to go to the store for!
All I did was melt some chocolate chips in the microwave and dip the strawberries. We let them dry on wax paper, and packaged them in some disposable containers. I used some Target washi tape to make it look a little prettier.
I saw some super cute {free} printables at:
TaterTots and Jello
and
Eighteen25
that would be perfect for this! (I, however, don't have a color printer. So sad.)