A couple of months ago my husband got a phone call. He was asked if he and I would be willing to act as a "Ma and Pa" on our Stake Pioneer Trek.
If you aren't familiar with Trek, it's a a conference for youth 14 - 18 years old consisting of a few days of hiking. Major Hiking. Like 30 miles of Hiking. Dressed like pioneers, pushing handcarts, learning about our ancestors, and gaining a stronger relationship with God in the process.
A "ma and pa" get to be in charge of a handcart and a family of 10 - 12 youth.
Whew! I am tired just thinking about it. And he said yes. Eeesh. Truth be know, I have always wanted to do one of these Treks! So I was pretending to be put out a bit, but inside I was giddy.
We were asked to make a flag to display on our handcart, and I wanted to start off my pioneer week with a picture of my flag. I looked around on the internet and didn't have much luck looking for ideas. Maybe this will help someone out there?
The point of the flag is to be able to locate your family easily. This said BRIGHT! to me.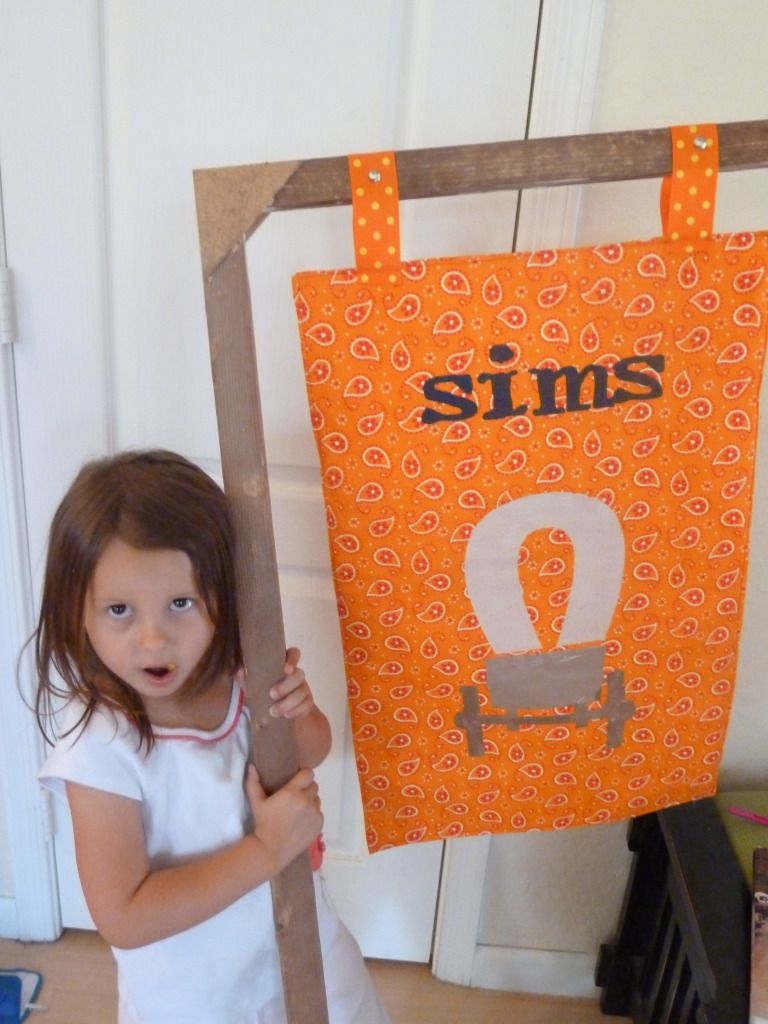 First, I had some red outdoor fabric. But I melted it trying to iron out the wrinkles. oops.
So I found this bright orange bandana-ish fabric and decided it was perfect! I simply sewed the fabric together, right sides in, leaving one side unsewn. I flipped it and ironed it (without melting it!)
Next, I cut out a stencil of my name and a covered wagon out of freezer paper. I ironed it on the fabric. I added some fabric medium to my acrylic paint and painted the stencil. Easy peasy.
For the back side, I used the opposite part of the stencil.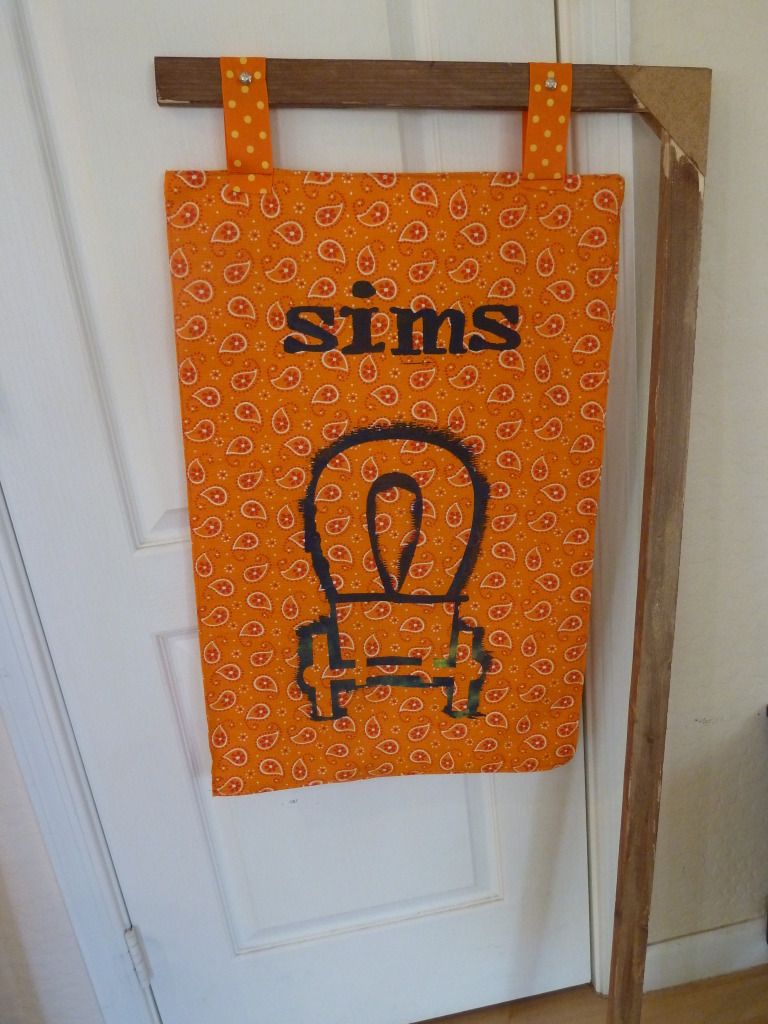 After it was dry, I folded the unfinished edge in and sewed it shut. Then I top stitched.
But, Doh! I forgot to leave enough fabric to hang on the wood. So I used some coordinating ribbon and sewed it to the flag. I threaded the wood through, and tacked in in place.
And see this piece of wood they gave us? We used the
vinegar and steel wool method of aging wood
to make it look older.
So, are any of you going to trek this summer? If so, stay tuned! I am going to have some fun tutorials this week. We will make a bonnet, turn a goodwill find into a pioneer shirt, etc!