One of my goals when starting this blog was to make MY home more delicious and bring you along for the ride.
I decided to just bite the bullet and show you the least delicious parts of my home, then work on making them better. Hopefully this will give you and me both some incentive to organize things around our homes!
This week I wanted to show you my back patio.
This is SO embarrassing
! (And sorry for the phone pics. The battery was dead on my camera!)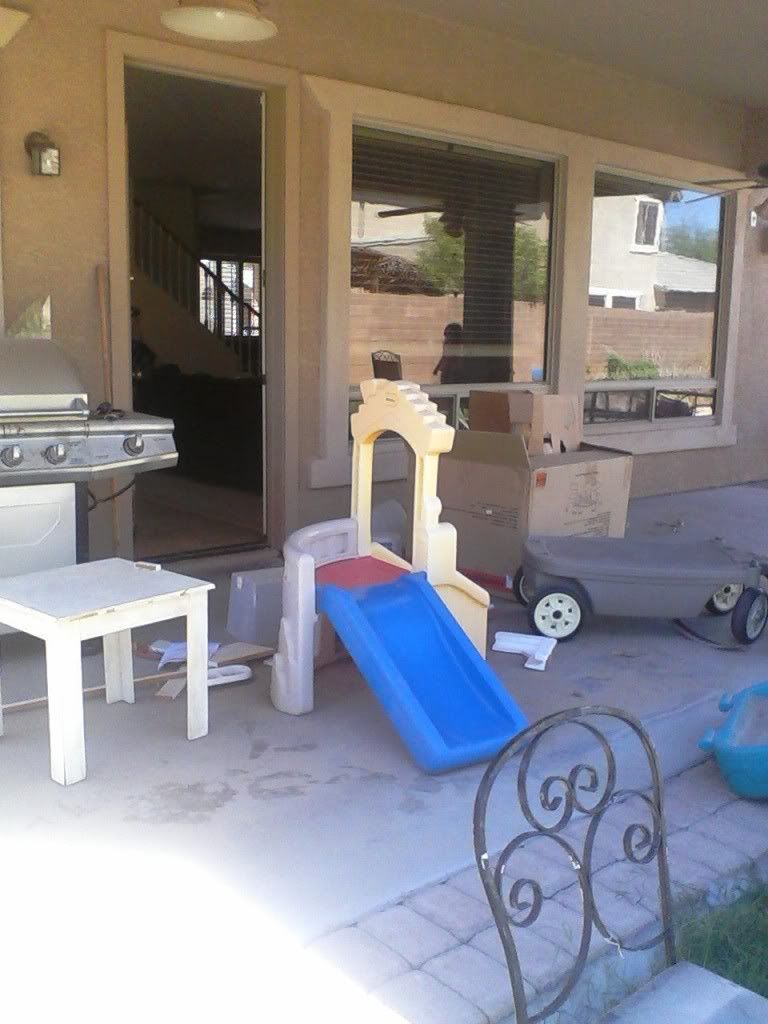 Do you see thick dust on the ground? And if it doesn't look bad enough, here is a closer up shot.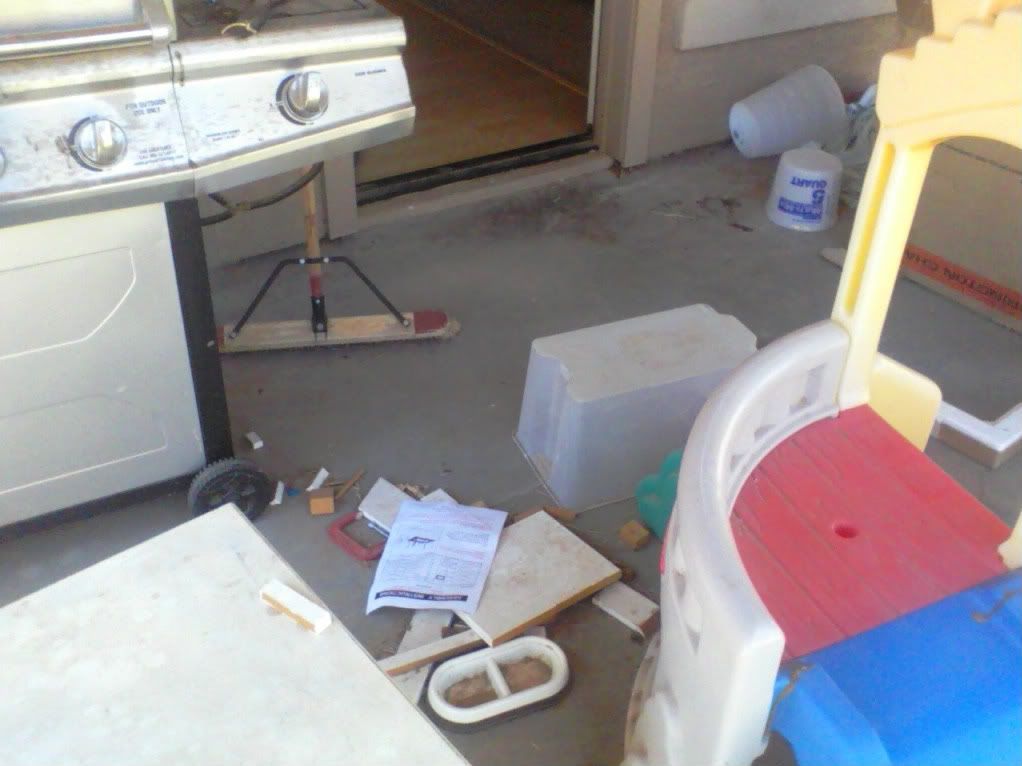 Ha! Lots of dust and scraps from our
bathroom redo
WAY BACK WHEN. And what is up with all the plastic totes, trashcans and buckets? I wonder what my kids are actually using for a cat dish?
OK, so now you have seen it. My goal is to clean this heap up and have an after picture for you by the end of the week! It is finally starting to cool off here (maybe just a bit) and I know the kids are going to want to be playing outside soon. Wish me luck!