I was dreaming about these the other night. The idea popped into my mind and wouldn't leave. It swirled through my dreams until I made them. It's just so hot here, I want to celebrate Fall, but can't imagine turning on the oven yet!
These did not disappoint! It brought fall to my home without the oven!
Pumpkin Spice Rice Krispie Treats
1 pkg marshmallows
1/4 cup butter or margarine
6 cups rice Krispies
1 1/2 tsp pumpkin pie spice
orange food coloring (optional)
Melt butter in a large plastic bowl in the microwave. Mix in spices and a few drops of food coloring. Add marshmallows. Microwave and additional 1 1/2 minutes. Stir until all are nice and smooth in color. Add cereal. Press into greased 9 x 13 pan.
Cut them up and yum!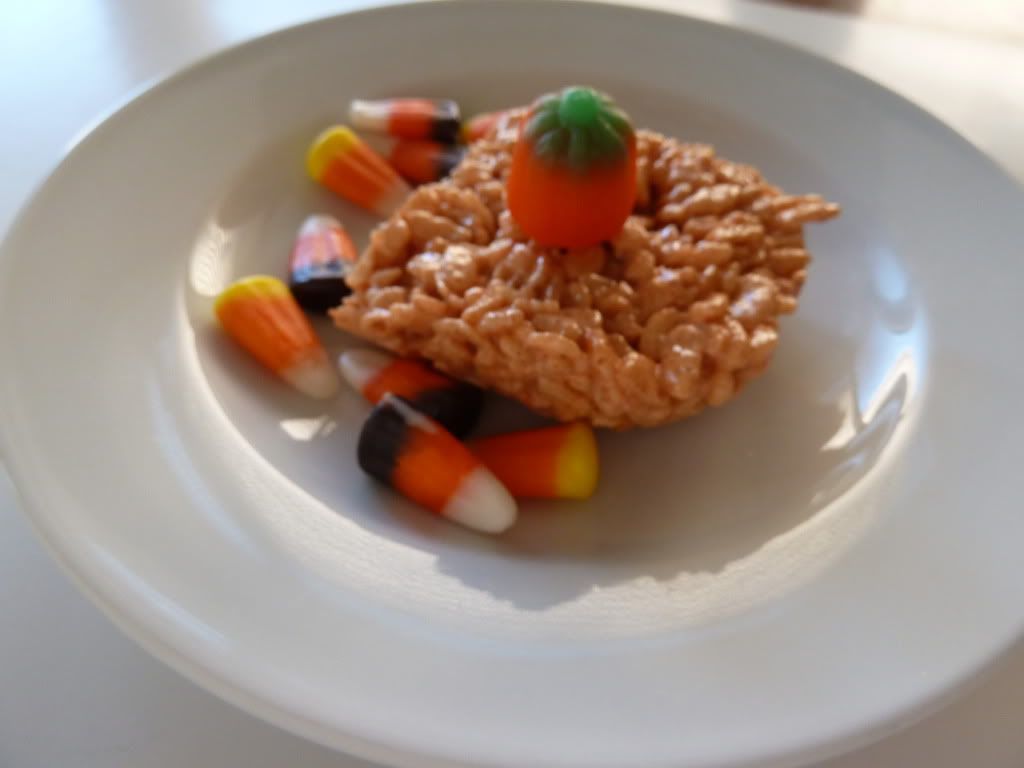 Linked with
Lil Luna
,
Someday Crafts
,
One Artsy Mama
Vintage Gwen
Idea room