With a little chalkboard paint and a few glass pieces from the Goodwill, I made the cutest Halloween decorations!
Items needed:
*Glasses/Carafe/vase (mine were .49 for the glasses and 1.49 for the carafe. The vase I already had.)
*spray paint primer
*Chalkboard spray paint
*tape and newspaper
First, I taped the glasses and carafe. I wanted a strip of chalkboard right across the top of the carafe, and I only wanted the bottom of the glasses painted.
I only had scotch tape, so that's what I used! I wrapped newspaper around the caraffe to keep the paint from spraying all over, but was less careful on the glasses. (Obviously!)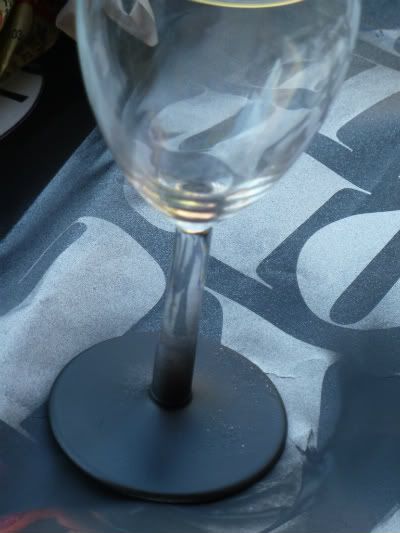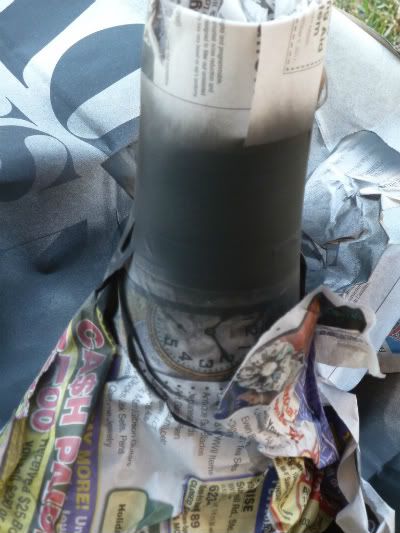 I primed, dried, and painted! Super easy! On the vase, I just flipped it upside-down and sprayed away!
I love how they turned out! I can't wait to serve witches brew to my little goblins!
Linked today at:
Lil Luna
,
Blue Cricket
,
Someday Crafts
,
House of Hepworths
,
Somewhat Simple
, The
Idea Room
504 Main
Shabby Nest