I did. I jumped on that bandwagon. I painted my front door from the inside.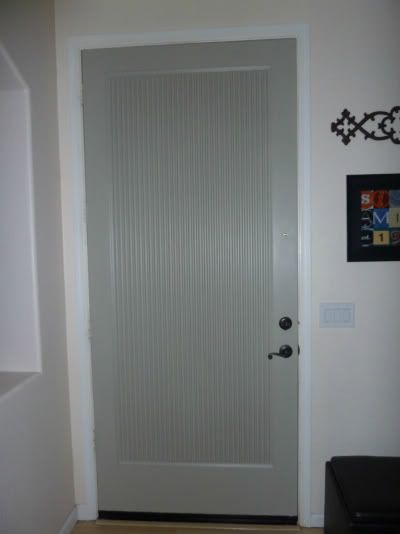 But I didn't just stop there. I also painted my door knobs.
Melissa over at
320 Sycamore
tried it and they ended up looking terrible. But could mine possibly look any worse than they do now?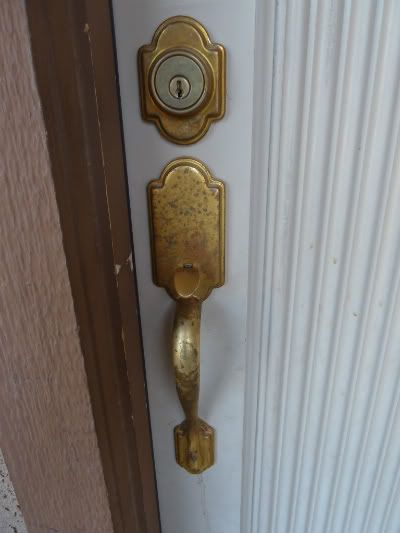 After a little research, what I figured out is that the shiny knobs need to be de-glossed. But look at these babies. There is no shine left. The Arizona sun has just eaten them up!
So, I went ahead and cleaned, deglossed and sprayed. I used primer for a few coats and then a few coats of Rustoleum Oil Rubbed Bronze.
So far....
It's already chipping. So sad. It's only been 2 days! I did have all the supplies, so it was free.
And it DOES look better, if only for a while.
~sigh~
I will need to save up for some new hardware!
But on the bright side, the inside of the door looks fabulous painted gray!
Has anyone else tried this? And have you had any luck?